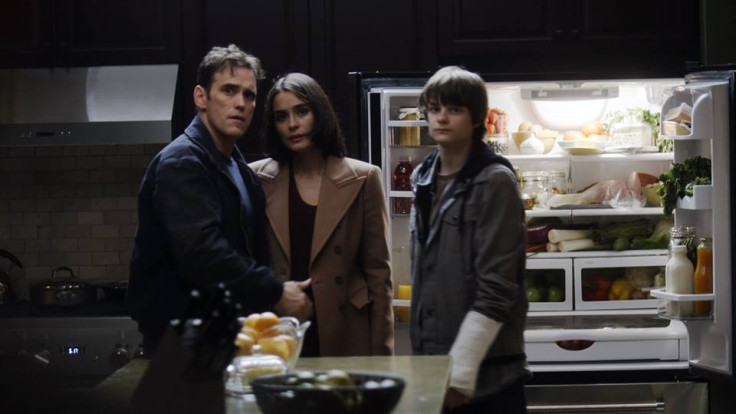 Wayward Pines returns with a new episode on 4 June at 9pm on FOX.
Episode 4 is titled One Of Our Senior Realtors Has Chosen to Retire, where Ethan Burke takes on a new leadership role.
Click here to watch the episode online on Fox's website.
The official synopsis reads as follows:
In the last episode, Arnold Pope is killed by Ethan, after the sheriff tries to harm Ethan's wife and son Ben. Pope's last bone-chilling words were, "The truth is worse than anything you could ever imagine."
In the last shocking scene, a door on the surrounding electrified wall opens, and a creature crawls out and hauls Pope's body away. Bizarre sounds of howling and screeching can be heard coming from the other side of the wall.
A new promo for episode 4 shows Nurse Pam dragging Peter McCall into the sheriff's office and demanding a 'reckoning' for his rebellious behaviour.
Pam storms into the sheriff's office with Peter and tells Ethan, "He is an insurgent. He propagates propaganda. This morning he defaced public property, subversive graffiti, there is got to be a reckoning."
"Let's get something else, nobody is getting reckoned here," says Ethan.
Sheriff Burke is not familiar with the three-strikes law in Wayward Pines, but we come to the question: Will Ethan perform a reckoning on a fellow Wayward Pines citizen?
Given Ethan's aversion to Beverly's shocking public assassination in episode 2 it doesn't seem likely that he will perform any reckoning.
Meanwhile, Ben Burke (Charlie Tahan) goes to his first day of school at Wayward Pines Academy, where he gets private tutoring from teacher Megan Fisher (Davis), and Theresa (Shannyn Sossamon) is offered a job as a realtor.