Anzhi boss Guus Hiddink has played down the possibility of signing Manchester United striker Wayne Rooney.
Sporting director Roberto Carlos said that the club, who made Samuel Eto'o the highest paid player in the world last year, would be open to signing Rooney.
However, Hiddink, after his side's 1-0 defeat to Liverpool, said a move for the United striker would be unrealistic.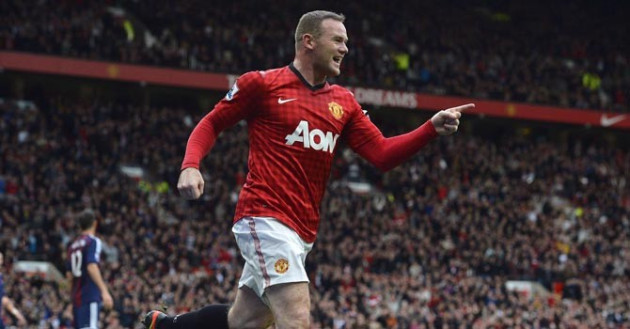 "He is vice-president, Roberto, and he can express his ideas, and he does that well," Hiddink said. "He hasn't said it to me so far, but it's nice sometimes to talk out of the blue without any reality."
"We want star players," he said. "But before the game [against Liverpool], I explained that the club are not making investment for investment's sake. It must be good.
"Of course, Rooney is very good. But it must be realistically achievable as well. As you have seen tonight, I was happy with the performance of some young Russian players, even though we lost.
"We are not looking just for big names. We want a good balance. I don't think the club will do anything foolish. But let's not undervalue Wayne Rooney, of course. I respect him very much."
Carlos, the legendary Brazilian full-back, said: "Why not? He's one of the best players in the world and any team would be happy to have him in their squad," Carlos told Sky Sports News. "He's still a very young player.
"Of course I could not say when, and if, it will happen. It's not only Anzhi who can want to buy him. There are plenty of teams in Italy and Spain, all over the world, who are eager to have a player like Rooney.
"If the owner of Anzhi has a wish to buy somebody, he will go and do it. But we are trying to change the image of the club. It's not just about money. Of course we are going to buy good players but not only international players. We want to sign good Russian players that are not that expensive."
Rooney is regarded as one of the world's best players and has flirted with the idea of leaving United previously, having submitted a transfer request in 2010.
An immediate u-turn saw the England international stay on but rumours have persisted over his immediate future and given the reputation of the big-spending Russian league leaders; United can expect a substantial bid for his services.