Wayne Rooney has revealed that former England midfielder Paul Gascoigne was his childhood idol and labelled Arsenal's Jack Wilshere as the "closest thing" the Three Lions have had to the former Newcastle United star in terms of style of play and impact on a game.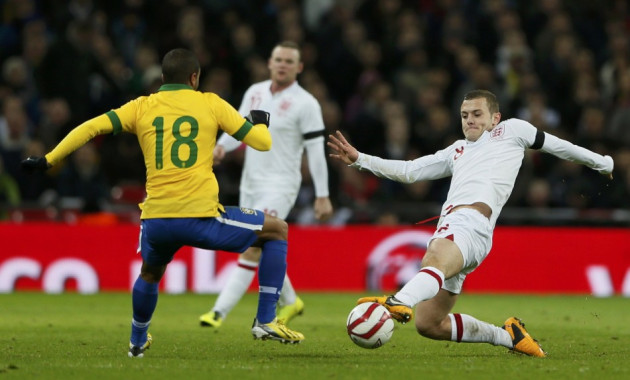 Wilshere earned rave reviews from football pundits after he produced a magnificent performance in England's friendly against Brazil on 6 February, organised as part of the FA's 150th anniversary celebrations. Roy Hodgson's side emerged 2-1 winners in the game, marking their first win over the Brazilians in 23 years.
"Of course, you dream of doing things like that. The way he [Gascoigne] ran with the ball. Probably the closest thing to him I have seen is Jack - the way he gets the ball and runs at players. He's a lot quicker and stronger than people realise. It's great to see such a young player come in against a team like Brazil and put in a performance like that," the Daily Star quoted Rooney as saying.
Gascoigne was admitted to a treatment centre in the US, over the weekend, in another desperate effort to treat his alcohol addiction. Rooney, as a teenager, trained with Gascoigne at Everton during the twilight of the midfielder's career and admitted the playmaker made a massive impression on him.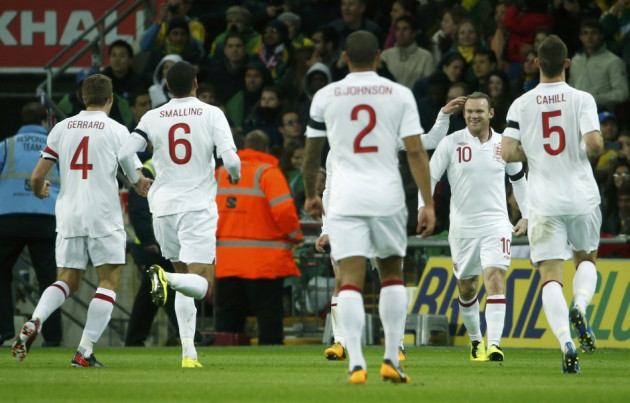 "It's a shame, of course [Gascoigne's current situation]. He was a hero of mine growing up and it's sad for everyone to see and read about. My best wishes are with him and hopefully he can get himself out of this situation. I'm sure everyone, every England fan and every Paul Gascoigne fan wishes him the best of luck," Rooney told the Daily Mail.
"I trained a couple of times at Everton with him. I was only about 14 or 15 but, of course, for Everton to sign a player of that stature was incredible. I was watching him play for England for years so to then have him going to the same place as I was going to train was great and to see some of the stuff he could do with the ball. Even though it was towards the end of his career at Everton, he still had a big impact on some games," the Manchester United forward added.
Rooney himself has gone through the Gascoigne comparisons - with England and United supporters and Sir Alex Ferguson referring to him as "Wazza" as opposed to Gascoigne's "Gazza".