A motorbike designed by Wayne Rooney has sold at a Bonhams auction for over £43,000.
The 2012 Lauge Jensen 'Wayne Rooney' Custom Motorcycle was sold to an anonymous private buyer.
All money raised in the auction will be donated to the Danish charity KidsAid. Jensen Ltd is Denmark's first motorcycle manufacturer since Nimbus ceased production in 1959.
Rooney said: "When first approached about the possibility of being involved in the design of a unique 'Wayne Rooney' Lauge Jensen custom bike, I was really excited.
"The bike we have designed takes its inspiration from the celebration of my overhead kick against Manchester City last season.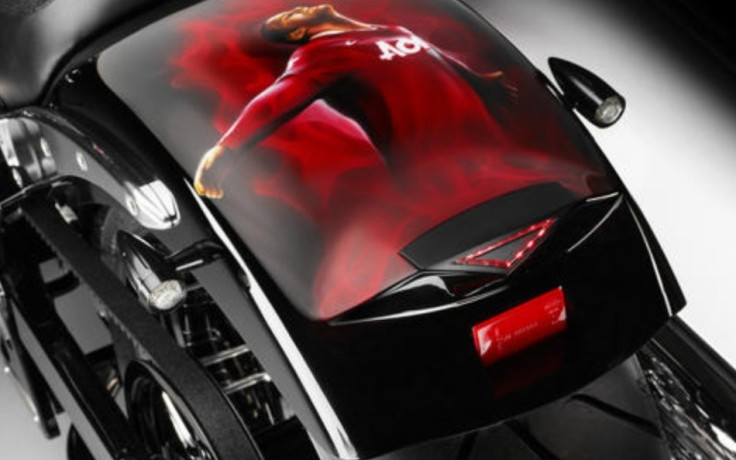 "The goal has been described by others as being of the highest quality, technical excellence, powerful and beautiful. I hope you will agree that the bike is all of this and more."
Rooney, 27, donated one of his autographed No 10 jerseys for the project, which was mounted on the petrol tank of the bike and lacquer sealed to preserve it.
Aided by Uffe Lauge Jensen, the Manchester United player also helped to design a special shift rod with 21 black AA diamonds and one white diamond.
It features artwork depicting Rooney's celebration after his goal against Manchester City in 2011, which was voted Best Goal in the Premier League 2011 season. The celebration is depicted on the rear mudguard.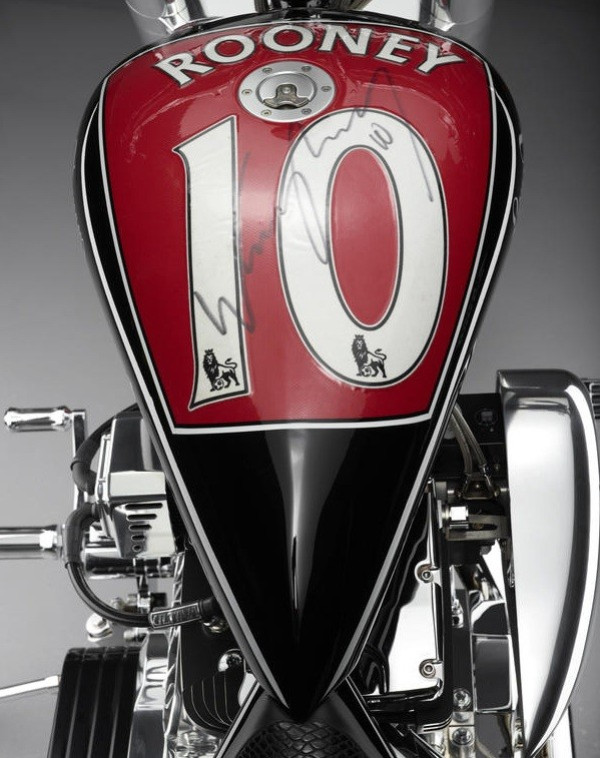 The buyer appears to have gotten a bargain for the bike - it was estimated to reach up to £60,000 at auction, while prices for Lauge Jensen custom made motorbikes normally start at £53,000.
KidsAid supports children in Denmark affected by illness. Rooney said: "The fact that the funds raised will go to kids in Denmark is a great way for me on behalf of all the players at Manchester United to say thank you for the support we receive from the Danish people."
The motorbike was sold as part of Bonhams' Sports Memorabilia sale. The sale included a collection of 22 Premier League inaugural season hand signed match worn shirts, which sold for £18,750, and a 1965 West Ham European Cup Winners Cup shirt worn by Jack Burkett, which sold for £11,875.