Anzhi Mackhachkala team director Roberto Carlos would welcome the addition of Manchester United striker Wayne Rooney at the club.
Rooney has recently celebrated 10 years since he burst on the scene in English football with Everton, scoring against Arsenal to announce himself on the top flight.
Now a fully-fledged international and a vital part of the Sir Alex Ferguson's Manchester United side, Rooney is regarded among the world's best players, and Anzhi, who have invested big money on the likes of Samuel Eto'o, have ambitions of signing the 27 year old.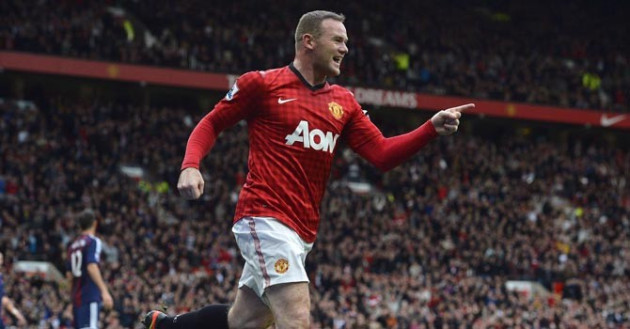 "Why not? He's one of the best players in the world and any team would be happy to have him in their squad," Carlos said.
"He's still a very young player. Of course I could not say when, and if, it will happen.
"It's not only Anzhi who want to buy him. There are plenty of teams in Italy and Spain, all over the world, who are eager to have a player like Rooney.
"This person (Kerimov) is capable of doing everything. If the owner of Anzhi has a wish to buy somebody, he will go and do it. But we are trying to change the image of the club. It's not just about money.
"Of course we are going to buy good players but not only international players - we want to sign good Russian players that are not that expensive."
When Eto'o joined Anzhi in 2011 from Inter Milan, he became the world's best paid player, with a reported salary of €20m a year.
Therefore the Russian side haven't held back in their pursuit of big-name players, and should their interest in Rooney be genuine, then United can expect to receive a substantial bid.
The England international was on the brink of leaving United in 2010, when he submitted a transfer request as he questioned the Old Trafford club's ambition.
He eventually made a u-turn the following week, signing a new contract with the 12-time Premier League champions.
United have brought in Robin van Persie during the summer, leaving Sir Alex Ferguson with an early season selection dilemma as he toyed with accommodating Rooney in midfield; a seemingly short lived option.