Weak pound boosts National Express revenue but CEO could face grilling over pay
Transport operator posts 15.8% year-on-year increase in revenue on the back of currency tailwinds.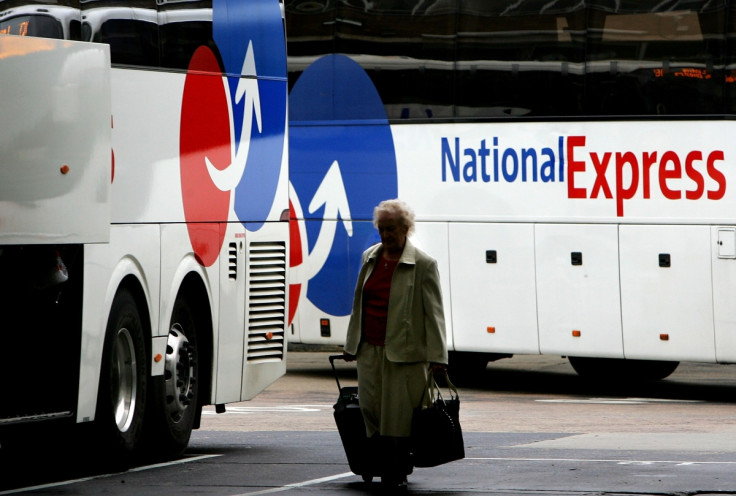 National Express credited currency tailwinds for a sharp rise in revenue between the beginning of January and the end of April, which helped the company maintain its upward momentum.
In the four months to 30 April, the FTSE 250-listed group posted a 5.4% year-on-year increase in revenue on a constant currency basis which, however, translates into a 15.8% gain when currency fluctuations are factored in.
The transport operator added group profit before tax was also up year-on-year on a constant currency basis, driven by both organic growth and the benefit of recent acquisitions and it remained on target to deliver its profit expectation and free cash flow and leverage targets for the year.
Revenue in the UK coach business and in the group's North American division rose 2.7% and 5.8% respectively, the former on the back of an increase in the number of passengers, the latter thanks to recent acquisitions.
However, revenue in the company's UK bus segment declined by 0.5% in the period, as the challenging conditions experienced at the end of 2016 continued in the early part of this year, with passenger numbers decreasing 0.7% in the period.
National Express, however, noted the performance has become more encouraging of late, with commercial revenue now flat year-on-year and passenger numbers up 1% in the past six weeks.
Group chief executive Dean Finch said he was pleased with the performance and added the company would target further expansion.
"We will continue to focus on operational excellence to drive our growth by both delivering high standard services for our customers and generating cash and returns that we can invest in future expansion," he explained.
"These opportunities will continue to be sought in a disciplined manner and we will only pursue them if they meet our strict financial criteria."
Despite the positive set of results, Finch could face a grilling on Wednesday (10 May), at the company's annual shareholders meeting as a dispute rages over his proposed bonus, after a National Express bus was involved in a crash that killed six children in the US.
The latter are expected to vote against plans to award Finch a £1m ($1.3m) bonus and believe the board should have cut the bonus to zero, in line with the company's policy that states any award hinges on an improvement in safety.
© Copyright IBTimes 2023. All rights reserved.