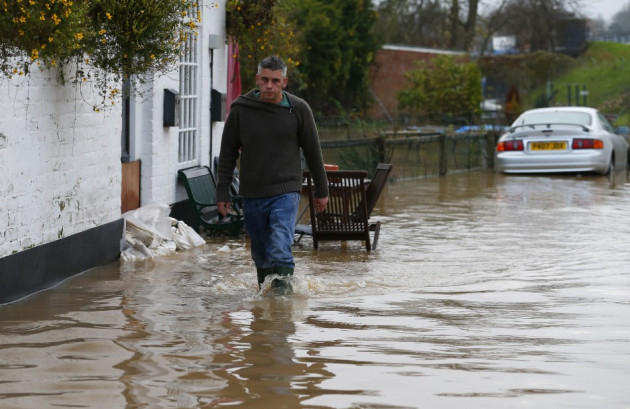 More than 500 homes in North Wales have been evacuated after the River Elwy burst its banks. An emergency centre has been set up in St Asaph, Denbighshire, to cope with the crisis.
The Environment Agency still has around 200 flood warnings in place across the UK. More than 250 flood alerts have been issued too.
Forecasters have said the persistent rain will begin to ease off following heavy downpours in the north of England and Wales - but the rain will be replaced by freezing temperatures.
The already saturated ground has increased the risk of flooding in some areas and could further disrupt travel on roads and railways.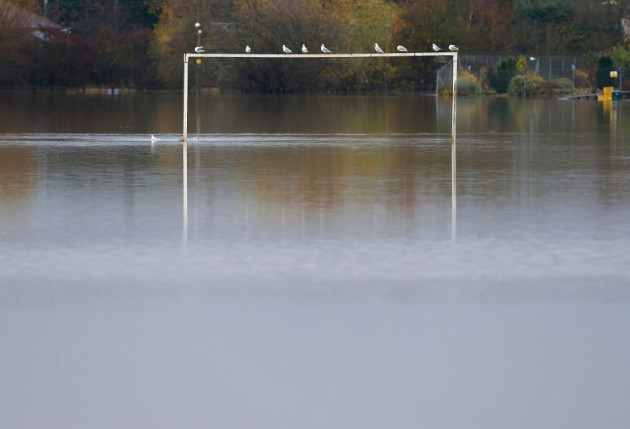 The Enviromental Agency said: "Heavy rainfall will persist across parts of northeast England and North Wales where there is a medium flood risk with significant flooding possible from rivers and surface water. The medium river flood risk [will continue] into tomorrow morning across Flintshire, Denbighshire, Conwy and Gwynedd.
"Recent heavy rainfall has resulted in significant river and surface water flooding across the southwest of England, Wales and the Midlands, with widespread disruption to roads and property flooding in these areas."
The agency warned that levels of "large, slow-responding rivers" - particularly the Thames, Trent and Severn - would continue to rise over the next few days.
Paul Mustow, head of the agency's flood incident management, added: "Further flooding is expected in the next 24 hours and communities across northeast England, North Wales and Northamptonshire are urged to remain especially vigilant."
Gemma Plumb, a spokeswoman for MeteoGroup, said: "Although the rain was lighter last night than previous days, the rain fell on already saturated surfaces, adding to the risk of flooding.
"It will become increasingly drier in most places as we go through today, with just East Anglia and southeast England holding on to the rain.
"By the end of the day most of the rain would have lifted but temperatures will feel noticeably colder this week, dropping to freezing overnight."