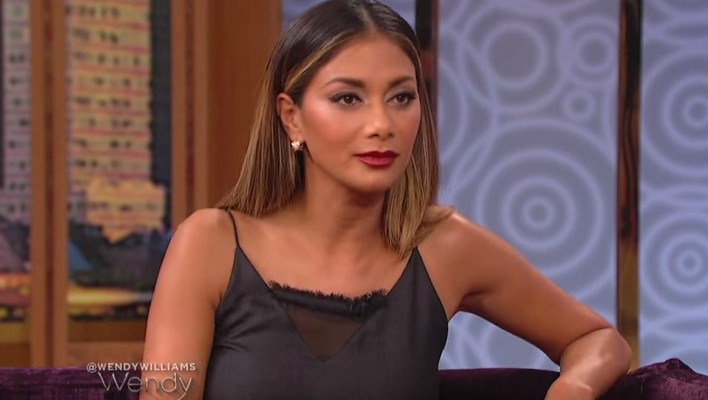 She is known for her brutally outspoken personality but talkshow host Wendy Williams may have crossed the line this time. Singer Nicole Scherzinger stopped by The Wendy Williams Show to discuss her new TV series but the conversation quickly took an awkward turn when she was grilled for not having children with ex-boyfriend Lewis Hamilton.
Scherzinger, 37, split from the Formula One racer in February 2015 after seven years of dating on and off. The former Pussycat Dolls star appeared on the daytime talk show on 30 September when Williams, 51, confessed that she had often discussed the break-up on her Hot Topics segment.
Williams said: "I was saying, because you're 37, this is a woman who spent seven years of her life breaking up and getting back together. Poor us because [men] can have babies whenever they want. Those are seven years you can never get back and he was really wealthy. I was rooting for you, girl."
Watch Nicole Scherzinger's interview on The Wendy Williams Show:
After letting off nervous laughter, Scherzinger replied: "It's alright. It's funny, my girlfriends are always like, 'Honey, it's your pretty years now. Get it together.'" When Williams asked if she was dating again, the former X Factor judge replied: "I am rubbish at dating. Everything happens for a reason. I'm a girl of faith and a strong believer. Seven years was a long time."
In reference to Scherzinger not yet having children, Williams then motioned to her lady parts and chimed in: "And the good years down here." The pop star then said: "Honey, it's alright though. It's all in the spirit and I think whatever you experience in life and relationships, you're obviously meant to grow from it and learn more about yourself."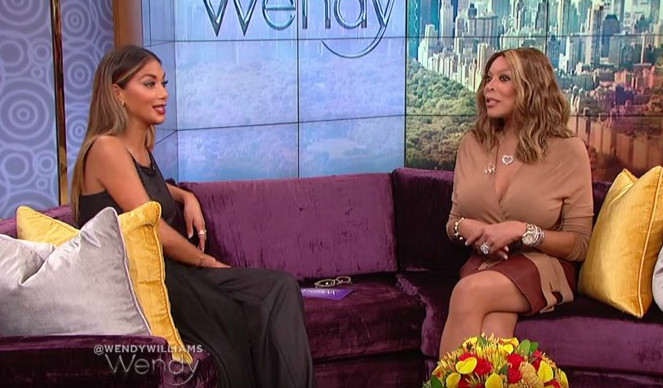 The interview then became even more uncomfortable when Williams asked Scherzinger if she still kept in touch with her former Pussycat Dolls bandmates, Melody Thornton, Kimberly Wyatt, Ashley Roberts, Carmit Bachar and Jessica Sutta. However, when the host pressed: "Are they hating on you because you're the only one who's relevant?" the audience gasped in shock, prompting Scherzinger to explain: "No, no, no! We actually weren't always close because...we were like a family and we got on each other's nerves but now that time has passed, now we actually keep in touch...You grow up and let bygones be bygones."
Viewers immediately took to social media to criticise Williams for her offensive line of questioning with one noting: "Wendy was rude as hell when she was talking about lewis hammilton I know she says it how she means it but c'mon," while another tweeted: "That wendy williams interview with nicole was so awkward." One viewer commented under a video of the interview on YouTube: "Wendy was so messy! I just found a new level of respect for Nicole, she handled Wendy perfectly," and another wrote: "Wendy is such a cow, she made her feel like crap about wasting 7 years with Lewis! ugh, really annoyed me!"