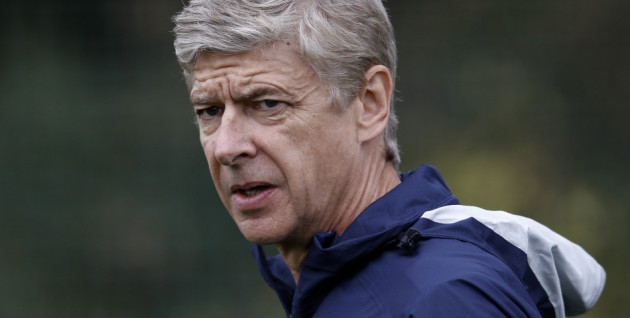 Arsene Wenger believes Arsenal have to be considered among the front-runners for this season's Champions League crown.
The Gunners' qualified top of Group F with a game to spare and will be confident ahead of next Friday's draw for the last-16.
Arsenal and Chelsea - beaten finalists in 2006 and 2008 respectively - are the Premier League's only representatives in the draw, after Manchester rivals City and United failed to qualify.
Wenger described United's exit as "an accident" but said the struggles of both Manchester sides demonstrates the quality of the opposition throughout Europe is on the rise.
"When you go out of the Champions League it is of course a big disappointment, but every team responds in a different way," the Arsenal manager said.
"You want to play in the Champions League but the risk is that you have to go out at some stage. You have to deal with the disappointment, that's part of being a big club.
"Let's not forget that Manchester United have played in three finals out of the last four, so for them we have to consider it [their exit] as an accident."
No London club has ever won the European Cup, but Wenger believes Arsenal and Chelsea will both harbour ambitions of lifting the trophy in Munich next May.
"We were close [to winning the trophy], Chelsea were close too - the two teams were very, very close," Wenger said.
"You face competition from all over Europe with some massive clubs. But maybe this is London's season, you never know."
Meanwhile, the Arsenal coach said that a lack of motivation was not the cause of his side's failure to win at Olympiacos on Tuesday.
A youthful Gunners' side lost 3-1 to the Greek champions in their final Group F fixture, having already secured qualification as group winners in their previous game.
"I didn't feel as though we lacked motivation, I just felt that we missed some early chances that made it a very physical game," Wenger told the official Arsenal Web site.
"Overall I believe it was a good learning process for the younger players because it was a real battle more than a technical game and we lost it.
"I didn't feel it was a lack of motivation. We wanted to win but you have seen with other results that it is difficult to win away from home."