France's security chief had issued a chilling warning just months before the Nice attack which killed at least 84 people, saying another terrorist incident could plunge France into a bloody civil war.
Patrick Calvar, the head of the General Directorate for Internal Security (DGSI) – France's equivalent of MI5 – said growing tensions between "the extreme right and the Muslim world" were close to breaking point, and that a confrontation between the two appeared inevitable.
His comments, made at a closed inquiry in 24 May, were leaked to the press just days before Thursday's (14 July) suspected terrorist attack in Nice, which saw an armed man plough a lorry through a crowd celebrating Bastille Day.
The death toll has reached 84, with at least 50 people injured. President Francois Hollande said the attack was of "an undeniable terrorist nature".
The risk of reprisal attacks on minority communities in France will be high in the minds of French police and the country's security officials over the coming days as more information emerges about the individual(s) responsible.
Marine Le Pen, leader of France's far-right National Front party, has already issued a sabre-rattling statement saying the country needed to "declare war" on Islamic fundamentalism.
Calvar, who has been security chief since 2012, said he believed France would "win against terrorism" but warned of rising tensions between the extreme right and Muslim communities should the country suffer another attack. He had made his comments in the wake of the November Paris attacks carried out by militants from the terrorist group Islamic State (IS), which killed 130.
"We're on the verge of a civil war," he was quoted as saying in the Daily Mail. I think this confrontation is going to happen. One or two more attacks and it will take place. It is up to us to anticipate and stop all those groups who would trigger clashes."
Calvar said he feared increasingly armed far-right groups could launch "punitive expeditions" against immigrant communities as part of revenge attacks, and that other EU countries, including Britain, could also suffer a similar fate.
"It's this that worries me when I talk to all the European colleagues," he said. "We will, at one time or another, have to generate resources to deal with other extremist groups, because the confrontation is inevitable."
He added: "Where is the spark going to come from that will light the powder, transforming France into an uncontrollable country where groups take up arms and hand out their own justice? Who sees a crumbling country where violence and vengeance alternates between two camps, where the spiral of attacks does not stop?
"Nothing is excluded in a country which is already as eruptive as France today."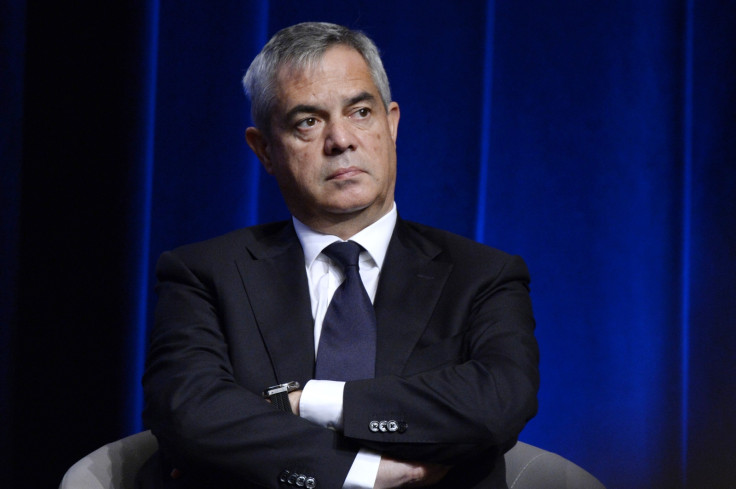 As of Friday morning French authorities had not confirmed the motive for the attack in Nice.
The suspect has been named as 31-year-old Mohamed Lahouaiej Bouhlel, who had reportedly been known to police for common crime such as theft and violence but was not believed to have been on a terror watch list.
Bouhlel was shot dead by armed officers after opening fire on police. An ID was found inside the truck by police reportedly belonging to a Franco-Tunisian man, aged 31, who was born in 1985.
The police are still looking for other individuals who may have been involved, with regional president Christian Estrosi saying: "Attacks aren't prepared alone. Attacks are prepared with accomplices. There is a chain of complicity. I expect it to be unveiled, discovered and kept up to date."
It comes as Le Pen has been polling high in France and is expected to reach the second round run-off of the upcoming Presidential elections. The 47-year-old has repeatedly called for more to be done to combat Islamic fundamentalism.
She said following the Nice attacks: "The war against the scourge of Islamic fundamentalism has not started, it is urgent now to declare it. July 14, day of the celebration of our country, liberty, day of celebration for the French, yesterday turned into a horror day of great sorrow."