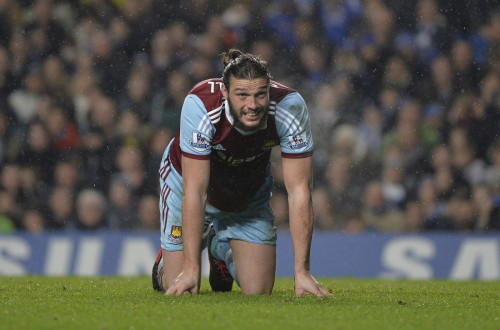 A passionate football fan has launched a petition to stamp the ugly art of diving out of the beautiful game after a seeming injustice against his beloved West Ham United.
Hammers fan "planetman" wants retrospective action to be taken against players who are guilty of "simulating in football".
Set up two days ago, the petition comes after striker Andy Carroll was seemingly harshly sent off for elbowing Swansea's Chico Flores, who some say made a meal of the challenge.
The petition, which has more than 1,200 signatories and will be sent to the Football Association's Wembley Stadium headquarters, is introduced as follows: "For too long we have had players guilty of simulation to gain an unfair advantage in football matches, whether it be to get another player sent off or to gain a penalty when no offence has taken place.
"When a simulation offence that the officials have missed during a game is proven retrospectively, the FA should take action against the offending player, just as they would when violent play is punished retrospectively.
"Please sign this petition to make the FA take retrospective action against simulation offences, to try to rid the sport of this blight that is bringing the game into disrepute."
To view the petition visit https://www.change.org/en-GB/petitions/the-football-association-take-retrospective-action-against-players-who-are-guilty-of-simulation-in-football