West London residents left without water for second day; Thames Water apologies
Thames Water said the problems were caused by a power supply issue at its West London treatment works, and were "sorry for the disruption".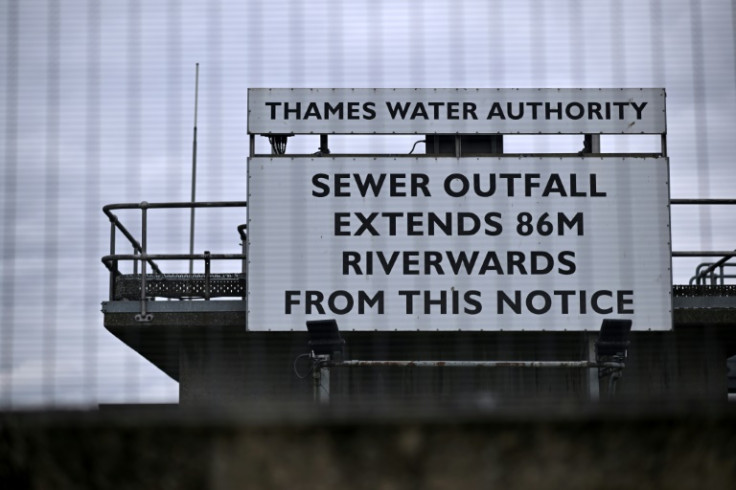 Thousands of people have been left with no water or low water pressure in south-west London due to a fault.
Thames Water, a large private utility company responsible for the water supply and wastewater treatment in most of Greater London, said the problems were caused by a power supply issue at its west London treatment works.
The company wrote on social media that it was "sorry for the disruption". It added: "Following a power issue in West London some customers have no water or low pressure this morning."
"We're sorry for the disruption and we are working hard to fix the issue. For more details including a list of affected postcodes see our website."
Beginning on Wednesday morning, homes in more than 50 postcodes across west and southwest London had low pressure or no water, causing some schools and libraries to close, and leaving residents without a water supply in their homes.
Hours later, Thames Water claimed that power had since been restored to the treatment works and by Wednesday evening most properties' water supply should have returned.
However, while most residents had their water supply returned to normal by Wednesday evening, some have reported having no water for a second day.
Issues at the Ashford water treatment works, where the problem began, had a knock-on effect at the Hampton plant – one of Thames Water's biggest operation sites – affecting a large number of families in the area.
As a result, Thames was forced to set up temporary water bottle stations for residents, tankers were drafted in to help hospitals and more than a dozen schools had to close.
Julie McCulloch, the director of policy at the Association of School and College Leaders, said: "This disruption is extremely frustrating, particularly given ongoing concerns about school attendance levels post-pandemic, but the schools impacted have had no choice but to close."
The situation has even forced London Mayor Sadiq Khan to issue a statement, in which he promised to find out what caused the power supply issue and "how to make sure it does not happen again".
And it is not just the water supply which has been affected by this "power issue". Yesterday there were also reports of a burst sewer in different parts of London.
Thames said they are on-site in Kingston Vale, SW15 3PT, working to rectify a situation which has disrupted the A308 and A3.
The company said on its website it "closed the nearby sewage pumping station while we carry out the repair, to ensure customers can continue to use their facilities".
Thames further added: "We are using tankers around the clock to remove sewage from the site and reduce impact on the environment." The pipe is set to be fixed by 22 September 2023.
Another area hit with a pipe burst is Fieldhouse Lane, Marlow, SL7. Thames Water said it had switched off its nearby pumping station and will use tankers to transfer sewage away from the damaged pipe.
"We've unfortunately had to close a lane of the northbound carriageway of the A404 to allow us to do this. We're really sorry if your journey has been delayed as a result," it said.
The water and sewer failures are just the latest in a string of embarrassing incidents for Thames Water.
In 2022, amidst a lethal heatwave, residents in an Oxfordshire village ran out of water forcing Thames Water to dispatch water tankers and bottled water to the area.
At the time, the company said it was using tankers to help boost supplies and keep up water pressure so more homes don't run out.
Around 68 customers were without water for a time and that pressure remained lower than normal due to issues with the Stokenchurch reservoir.
And earlier this year, it was reported that the company was in £14 billion of debt. Subsequently, it announced in July that it would receive a significant financial injection from shareholders to keep itself afloat.
The utility company, reported to have been at risk of renationalisation, said shareholders agreed to provide further funding worth £750 million ($960 million).
Debts began to build after the company was privatised in 1989 and have increased with several fines.
In 2021, Thames Water was fined £4 million for allowing untreated sewage into a park and river and, in the same year, was ordered to pay £11 million for overcharging thousands of households.
© Copyright IBTimes 2023. All rights reserved.