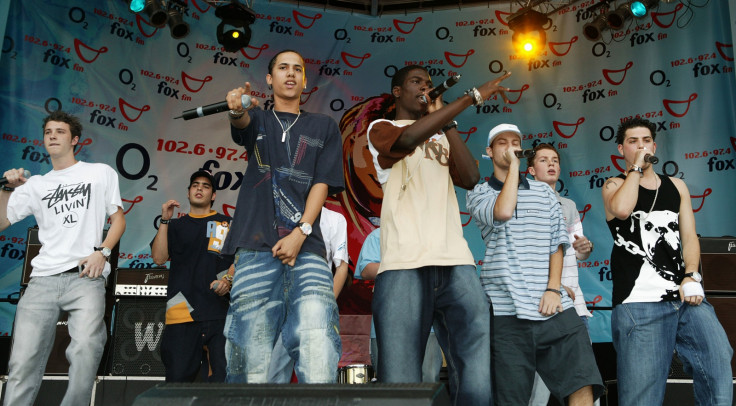 His former bandmate Marcel Somerville has been heating up the Love Island villa with his sizzling six pack and fuzzy personality, so Blazin' Squad fans may be wondering about a potential comeback and what heartthrob Kenzie looks like these days.
Since the ITV2 dating show has brought the former 'chav' pop group back into the limelight, girls have been flooding Twitter about having a crush on James 'Kenzie' Mackenzie, who was arguably the face of the group.
The now 31-year-old is now a rapper, DJ and personal trainer and is a bit of a social media star with 80.9k Twitter followers and 16k Instagram fans.
One Love Island viewer tweeted: "Think they should put kenzie from @BlazinSquad in #LoveIsland" as another put: "come on lets not pretend that we remember anyone else from blazing squad except Kenzie".
Nowadays, Kenzie is a far cry from the spotty teen with greasy hair in the pop group famed for their single Crossroads, and is often showcasing his gym-honed physique in Instagram pictures.
The selfie-loving 'International DJ' is most likely to be spotted flexing his muscles poolside or spinning the decks at some exotic resort, making a Blazin' Squad reunion with all ten members seem unlikely.
Blazin' Squad's Sam Foulkes, stage name 'Spike-e', told IBTimes UK: "A full comeback including all members is highly unlikely due to the fact of other commitments from some of the other guys."
"However, we have never really officially split up and we are all still best pals, so we do, do gigs every now and then, a few of us."
The 31-year-old, who now works in the city for a construction company, added: "Kenzie dj's all over the world he has a busy schedule."
On Marcel trying to find romance on Love Island, he said: "I am extremely happy for Marcel, he is just being himself and is a caring and genuine person."
While there may not be an official Blazin' Squad comeback on the horizon, Foulkes said that he still has the pleasure of hearing Crossroads "at every work party" he goes to.
Sam Foulkes in Blazin' Squad and what he looks like today: