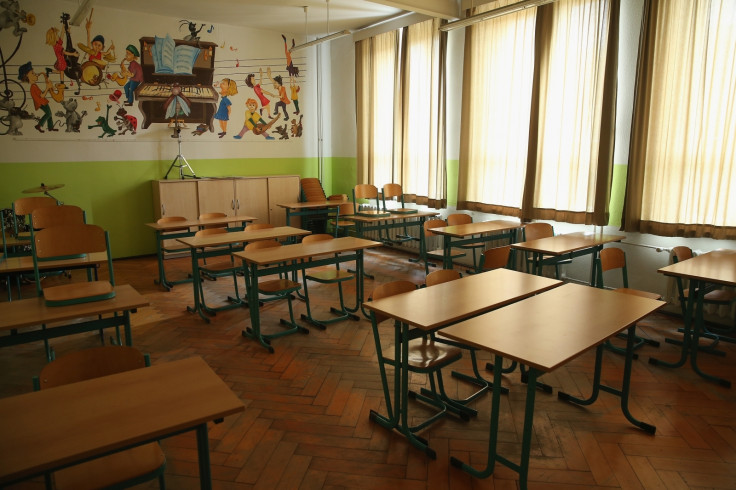 A teaching assistant from Manchester has been suspended after she boasted about her sex life and "designer vagina" treatment in a magazine interview.
Kim Hanson, who is a teaching assistant for Years 4 and 5, described how her vaginal rejuvenation treatment at The Women's Health Clinic had helped cure her stress incontinence and boosted her sex life in this week's Closer Magazine.
However, she was "devastated" to learn that she was suspended with full pay after St Clement's Catholic Primary School in Runcorn, Cheshire, found out about the article.
The single mother-of-four spoke to Daily Mail and claimed that she felt sexism was the reason behind the decision.
She said, "It was a medical procedure because of stress incontinence. I didn't think they would be happy about it, but I feel I've been badly treated."
The 37-year-old who helps teach primary students, claimed to Daily Mail that head-teacher Mark Parker rang her up and said he was "disgusted" by the content of the interview because "the article says things about my sex life and my vagina".
Hanson continued, "If it was a man in a magazine talking about testicular cancer or erectile dysfunction nobody would mind. I wasn't embarrassed about it. There was the shock value of the headline to get people's attention, but I thought it was more an informative article."
"I'm totally devastated," the mother of four said. The £500 procedure involved using plastic implants to restore damaged vaginal walls.
In the article headlined "I dumped my husband and got a designer vagina" Kim explained she decided to undergo the procedure last year to give herself a boost after breaking up with her husband of 10 years in 2015. The Manchester mum explained to Closer, "I would worry about it when I was on the trampoline with the kids, so it was really daunting to think about having sex with a new man."
"All the people I've spoken to about it think it's really positive. I was quite happy to put it out there," the teacher added.
A spokesperson for The Women's Health Clinic has supported the mother in a statement. "No-one should be treated badly for speaking out about their own medical issues. We believe if women had more information about their bodies and what is "normal" then this type of information would not be taboo in the first place."
"It's why we've launched a campaign for more information on women's health from school upwards."
What is Designer Vagina? The non-surgical vaginal rejuvenation treatment is used to improve the health and vitality of vaginal tissue.
According to The Women's Health Clinic, it is a 15-minute procedure and involves no surgery and zero downtime from work, with just a few days of rest recommended before becoming involved in heavy lifting or sex.