Prince Harry flew to Toronto to visit girlfriend Meghan Markle, arriving under the cover of darkness and wearing a baseball cap to conceal his identity on Wednesday (12 April).
The 32-year-old made the fleeting home visit in a determined attempt to maintain his relationship with the Suits actress, as marriage rumours continue to swirl.
It marks the first time the pair have seen each other since Markle, 35, stayed at Kensington Palace, where the prince has a cottage, in March.
During the London trip, Markle was reportedly given a private tour of London's Natural History Museum.
And now she appears to have returned the favour, letting the Prince stay at her plush modern Toronto home.
The visit comes as sources close to the actress claim she wishes to follow in the footsteps of her boyfriend's late mother, Princess Diana, by founding her own charity initiative.
Already experienced working as a UN women's advocate, last year the American-born star became a global ambassador for Canada.
A source told The Mirror: "Meghan would love to continue her charity work in London. Aside from acting, her charitable contributions have been very important to her and, should she move permanently to the UK, she'd be very keen to start her own charity.
"With Harry beside her, she's confident she would be able to have the right kind of backing to support her. Obviously, he has friends in high places and, although she's adamant she wants this to be solely her project, Meghan realises he will be able to initially help.
"Harry's got tonnes of experience working with Unicef, so he thinks it's a great idea for Meghan and will provide with all the help she needs."
Earlier this year, Markle fronted Vanity Fair magazine – as a global leader under the One Young World initiative – celebrating young adults speaking out against human rights violations, environmental crises, inequality and injustice.
In a further sign that she may be preparing for life as a royal, Markle also closed down her lifestyle blog The Tig in a bid to focus her initiatives on aid programmes.
However, the actress said to be acutely aware of the public's perception of the Princess of Wales, who notably who worked with landmine campaigners Halo Trust.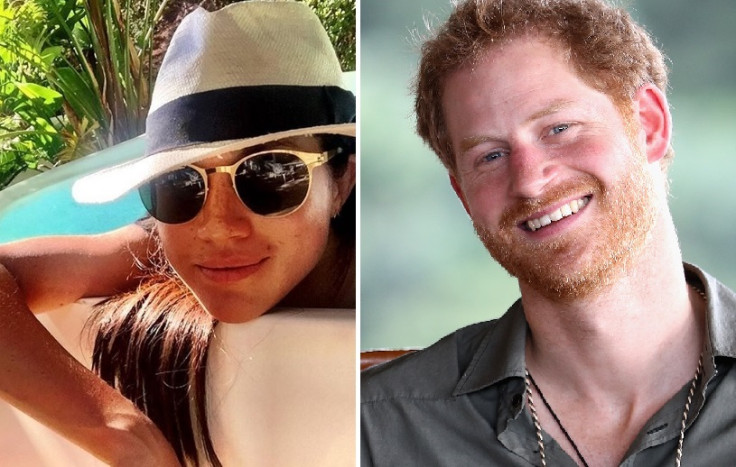 The source continued: "Meghan knows she will have to be careful. She is well aware of the public's perception of the people's princess and won't want to copy the same charitable moves Diana made.
"She also wouldn't want Harry to think she's copying what his beloved mum did, because she knows how much he reveres her work for charities."