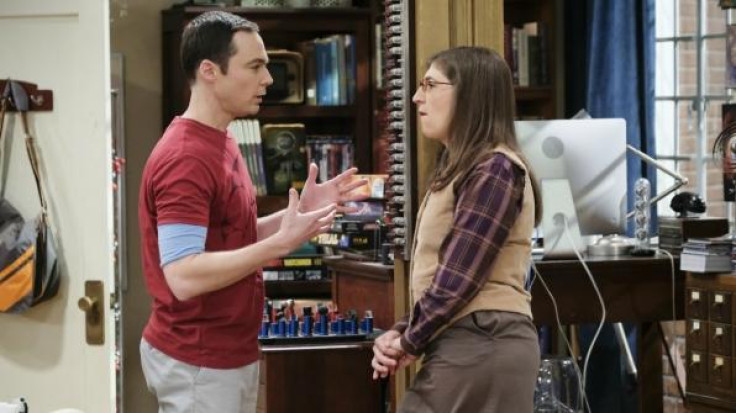 The Big Bang Theory season 10 returns from hiatus with an all new episode this Thursday, where Sheldon Cooper and Amy Farrah Fowler work together and Leonard gets jealous seeing Rajesh and Penny bond.
Episode 19, titled The Collaboration Fluctuation, will air on 10 March at 8pm EST on CBS network. The official synopsis reads as follows:
Click here to watch the premiere episode via live stream online. You can also click here to watch the episode online (only in the US).
The promo for the episode opens with Penny and Rajesh putting on their face mask, as the voiceover declares, "It's time to put your happy face, because Big Bang Theory is back and it's all new."
Later it shows Sheldon and Amy working on a project together as the promo adds, "When significant others work together it will be significantly funny." Then we see Sheldon laying down some ground rules to Amy.
"Rule no 1 no using sexuality to get your away," Sheldon tells Amy, to which she says, "That's a ridiculous rule." But Sheldon does a sexy dance and says, "Is it?" The promo ends with the couple bickering over small issues.
Sheldon says, "Can you stop breathing so loud? I can hear your nose whistling." Amy retorts back by saying, "I can hear your face taking, so we are even." Judging by the promo, the couple's co-project may not end too well.
Meanwhile, Rajesh, who moved in with Leonard and Penny in the previous episode, may create some issues between the married couple. In another promo for the episode, Leonard complains about Raj to Howard and Bernadette, while on a trip to the grocery trip.
"I am glad they are getting along, but it starting to make me uncomfortable," Leonards tells Bernadette, as she questions, "Are you worried that he is like another man in her life?" But he clarifies that he was worried until he saw them in matching tops. Bernadette then gives some advice and asks him to talk to Penny about it.