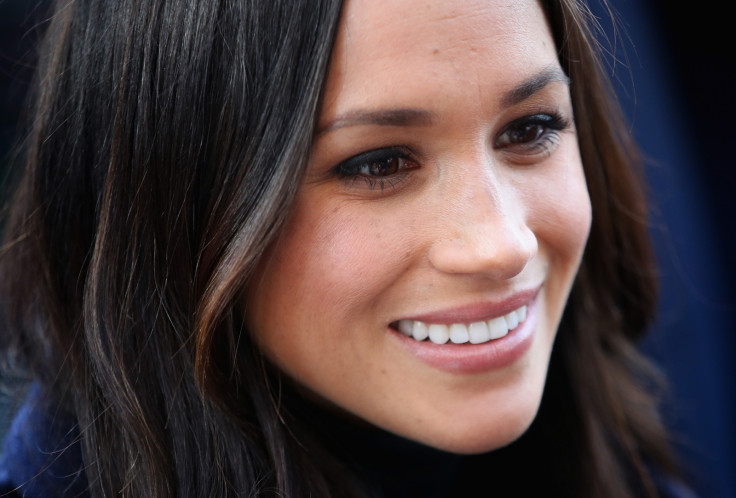 Meghan Markle, who got engaged in November, is set to marry Prince Harry on 19 May, 2018. She quit the hit television show the Suits after announcing her engagement to the Royal.
While she will soon be donning the role of a real-life princess, the 36-year-old did some odd jobs before getting famous playing the role of Rachel Zane, a paralegal-turned-attorney, in the TV series. Markle worked as a freelance calligrapher, designed two collections for the Canadian retailer Reitmans and also appeared as "suitcase girl" on the US version of Deal Or No Deal before getting her big break on television.
Now, it has been revealed that when Markle was in school she used to work as a part-time waitress at Humphrey Yogart in Los Angeles. She used to serve yogurt and emptied bins for £3 an hour.
"Meghan was still at school – maybe a little older than 13 as the rules are strict in California," Paula Sheftel, Markle's former boss at the yogurt outlet, told the Sunday Mirror.
Sheftel added: "She earned minimum wage and was very popular with customers. She had to prove she had an outgoing personality and would work well with staff."
Sheftel also talked about Markle's work ethic, saying she handled the pressure at work really well despite being a school-going kid at the time. Markle worked "10 to 12 hours a week, after school each day and on weekends".
Meanwhile, an interview of Markle from 2015 has been unearthed, in which she has revealed that she was forced to lie about her age to get better acting jobs. She has said that agents told her to lie about her age at auditions as producers might reject her once she passed the age of 30.
"I think that as women actors, the industry can assume they have a shelf life. I'm always told, 'Don't say your age'. I'm 33 and I'm really comfortable with that. I think if anyone has a problem then it's their problem, not mine," she said in 2015, according to The Sun. "I think in television, you are seeing a shift of women who are not in their 20s who play strong women."