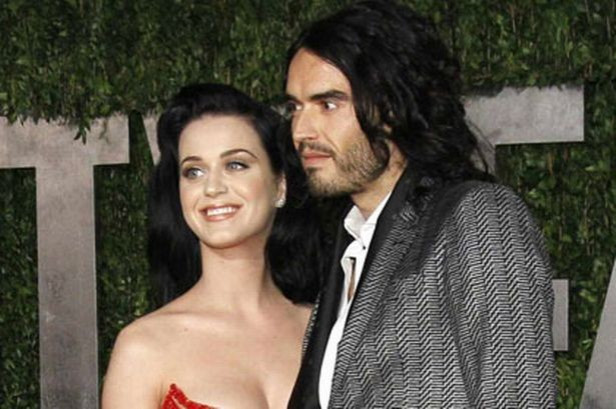 Katy Perry has hinted that a dark secret was at the centre of her and Russell Brand's divorce.
The American pop star, who split from the British comedian in December 2011, just 14 months after they tied the knot in India, described her ex as a "smart man" who broke her heart.
In a recent interview with the American edition of Vogue magazine, the 28-year claimed that Brand dropped the bombshell that he was filing for divorce in a text message on New Year's Eve two years ago.
"He's a very smart man, a magical man and I was in love with him when I married him. Let's just say I haven't heard from him since he texted me saying he was divorcing me December 31, 2011."
The brunette beauty also hinted that there is more to their break up than has thus far been revealed, adding: "I felt a lot of responsibility for it ending, but then I found out the real truth, which I can't necessarily disclose because I keep it locked in my safe for a rainy day.
"I let go and I was like, "This isn't because of me; this is beyond me." So I have moved on from that."
So what dirt does Perry have on Brand?
Although Perry is choosing to remain tight-lipped, if she did tell all she would not be the first star to expose an earth-shattering secret in the wake of a relationship break-up.
In 2012 Chantelle Houghton sensationally revealed that her relationship with cross-dressing fiancé Alex Reid ended not because of his rumoured liaisons with other women - but because of another man.
"'I didn't break up with Alex lightly," she said. "Ultimately a man ended our relationship and that's all I'm prepared to say on the matter.
"I thought it was just a publicity thing. I would not have been in a relationship if I knew that."