Meghan Markle is engaged to Britain's Prince Harry after 18 months of dating - so the question on everyone's lips is, what will her new royal title be?
Kensington Palace today (27 November) announced that the couple will tie the knot in spring next year, tweeting: "The wedding will take place in spring 2018. Further details will be announced in due course."
Speculation of an engagement was rife after Markle met the Queen over tea in October.
Harry understands that introducing a partner to his grandmother, Queen Elizabeth II, is expected to result in marriage due to royal protocol.
Her Majesty will have to sign off on the union or the prince could lose his place in the line of succession; currently, he is fifth in line to the throne.
This is due to the 2015 Succession to the Crown Act which places limits on a rule from the Royal Marriages Act of 1772, proving the ruling monarch with the right to approve marriages of all distant royal relations. Only the first six in line to the throne require the Queen's consent to marry, so Harry must be in his grandmother's good books.
As wives in the United Kingdom automatically take their husband's title, Markle would be HRH Princess Henry of Wales. Like Kate Middleton – who is a duchess – Markle would not be Princess Meghan. The title "princess" is given to females born of the monarch, or of one of the monarch's direct male issues, like Princesses Beatrice and Eugenie.
Princess Diana was never in fact "Princess Diana". She was Diana, Princess of Wales by marriage after marrying the heir to the throne, Prince Charles of Wales.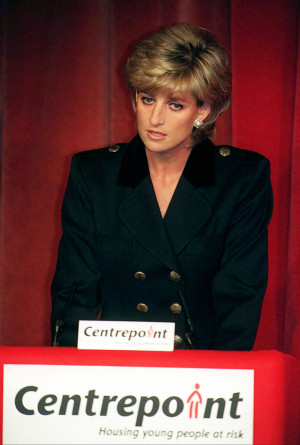 Speaking to IBTimes UK on what Markle's potential royal title could be, royal expert Richard FitzWilliams suggested that it could be the Duchess of Sussex.
He said: "The Queen is the font of honour. This would be a matter for her – it is too early to speculate.
"If Prince Harry is created a Duke, there has to be a vacancy so it might be Sussex. Prince Harry's wife would be a princess by marriage," he added.
On the same subject royal historian Marlene Koenig told Marie Claire: "Most likely, he [Harry] will be created a Duke. Sussex is available so [Markle] would be HRH the Duchess of Sussex. Her rank would be a princess by marriage of the United Kingdom, Great Britain, and Northern Ireland."