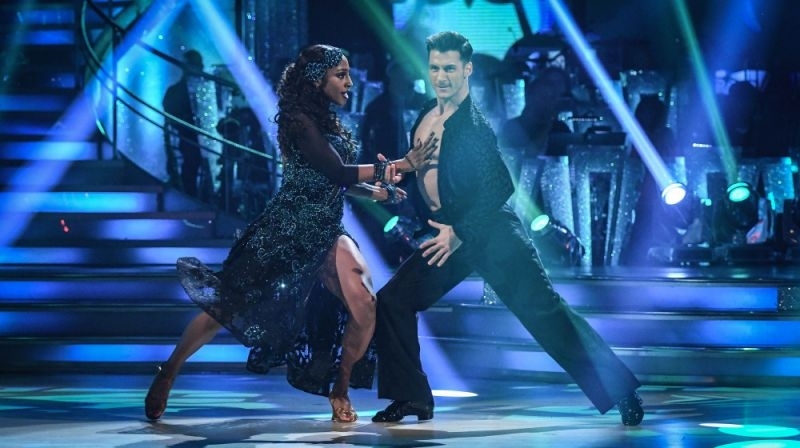 Alexandra Burke has been going through a tough time recently. Strictly Come Dancing viewers have been accused of racism and the BBC of fixing results after Burke - who consistently receives top marks from the judges - found herself in the bottom two on multiple occasions.
On top of this, Burke has come under fire for supposedly being "a diva". There have been a few instances of her crying on the show and subsequent fury at this being "over the top". Burke lost her mother shortly before filming Strictly and despite the fact that this is hardly a secret, there appears to be a tangible dislike for her regardless.
Many people seem not to want to sympathise or even try to understand her and it points to an extremely problematic bias - one that black women historically bear the brunt of.
Recently there was a real outpouring of anger online regarding her plight. One Twitter user said: "The UK needs to look it's [sic] racist sexist self in the mirror and realise its own prejudice. @alexandramusic is an amazing dancer, and a gorgeous strong black woman & people are blind."
For all the criticism Burke got, there were observers adamant it was down to racism. Many even cited the early departures of Holby City's Chizzy Akudolu and former JLS member Aston Merrygold as further proof.
Research from The Guardian last year found that ethnic minorities were 71% more likely to be in the bottom two on Strictly Come Dancing, and this increases to 83% if they are both black and female. Whether fans think Burke is a victim of this bias, the country undeniably showcases extreme levels of misogynoir.
What is misogynoir?
Misogynoir is the unique abuse of black women that stems from both misogyny and racism. The phrase was first coined by black queer feminist scholar, Moya Bailey, in her 2010 essay entitled: "They aren't talking about me...". She used it in order "to describe the particular brand of hatred directed at black women in American visual and popular culture". It exists as the binary contrast to the way in which white women are commonly presented in the media: demure, innocent and good.
Since 2010 the term has been used in wider contexts outside popular culture to describe the disproportionate vilification black women receive. At the heart of this biased treatment are vicious stereotypes, one of which is of black people as animalistic as this forms the "angry black woman" trope. Another is the hypersexualised view of black women's bodies which can be seen in the idea all black women are constantly twerking sex objects.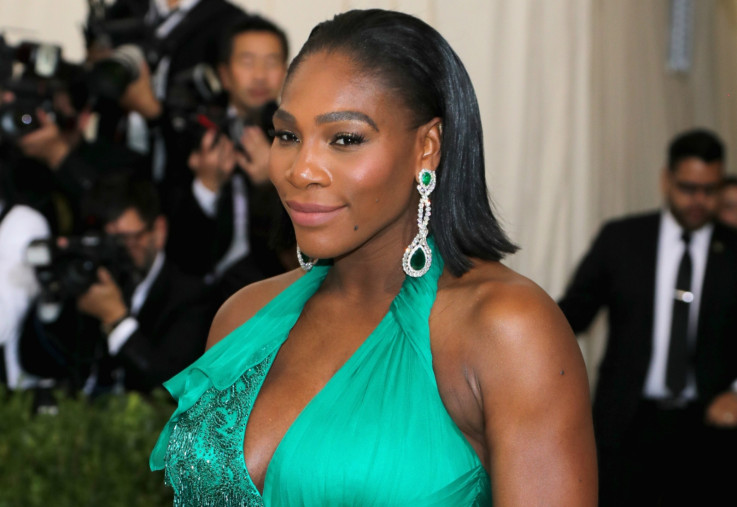 Serena Williams has had the word "manly" follow her throughout her career
Neilson Barnard/Getty Images
In tennis, Sharapova is often called Serena Williams' 'great rival' though she has only won two of the 20 head-to-heads the pair have contested. Williams also faces a huge amount of criticism about her physique with critics likening her to a man - in other words playing on those animalistic un-womanly stereotypes - despite the fact she is considered the greatest female tennis player of all time.
Diane Abbot's treatment as an MP and Shadow Home Secretary has long been used as an example of misogynoir. Just scroll through her mentions on Twitter and there will be ample evidence for this assertion.
One of such comments: "Diane Abbot is offensive to all decent British people."
Despite being an accomplished woman - she was the first black woman to hold a seat in the House of Commons - she is constantly attacked by the media and public for political gaffes or for just doing her job. Whether it is politics, entertainment or daily life, misogynoir is not confined to one sphere of life or profession.
Whilst many have argued shows like Strictly reinforce how ingrained racism is in our society, perhaps it would be wiser to correct this by saying misogynoir is even more widespread as highlighted by The Guardian's statistics.
Mainstream feminism has been accused of ignoring misogynoir or being blind to it despite its insidious and pervasive nature. Viewers of shows like Strictly should not belittle its effects as black women do not have the same luxury.