Viewers were not amused that last night (9 October) was the final episode of the ITV period drama series, Victoria. And it certainly was not short of drama, with the queen surviving an assassination attempt and things hotting up between her and husband Prince Albert before it ended with her going into labour. And breathe.
The series finale included some exciting plots including the would-be shooting of the queen – the first of seven known assassination attempts.
So what actually happened? On 10 June 1840, the then heavily pregnant Queen Victoria was enjoying her daily carriage ride with her beloved Albert when two shots were fired at her on Constitution Hill.
The assailant was an 18-year-old unemployed Londoner named Edward Oxford. One reason for his actions was that he was under instruction from a political faction called Young England, which he alleged included the King of Hanover and Lord Palmerston among its members. He was later transferred to Broadmoor Prison on 30 April 1864 where his records state that he was a "well conducted industrious man".
This is how Queen Victoria documented the incident in her diary:
At 6, we drove out in our "Drotschky", as usual, & as we had just left the Palace about ½ way up the road, before Constitution Hill, I was deafened by the loud report of a pistol, & our carriage involuntarily stopped. Albert was sitting on my right. We looked round & saw a little man on the footpath, with his arms folded over his breast, a pistol in each hand, & before ½ a minute elapsed, I saw him aim at me with another pistol. I ducked my head, & another shot, equally loud instantly followed; we looked round & saw that the man had been quickly surrounded & seized. Albert directly ordered the Postillion to drive on as if nothing had happened, to Mama's house. Just before the 2nd shot was fired & as the man took aim, or rather more while he fired, dear Albert turned towards me, squeezing my hand, exclaiming "my God! Don't be alarmed. I assured him I was not the least frightened, which was the case. It never entered my head, nor did it his, after the 1<sup>rst shot, that it was meant for me.
Meanwhile, audiences were thrilled to see the lusty Victoria and her dear Albert taking things to the next level in terms of passion. It may be argued, however, that the television show is not depicting their magnetic attraction in its entirety.
Victoria wrote openly about her fulfilling sex life with Albert in her diaries – referring to it as "fun" and writing that she had "the most wonderful night with Albert".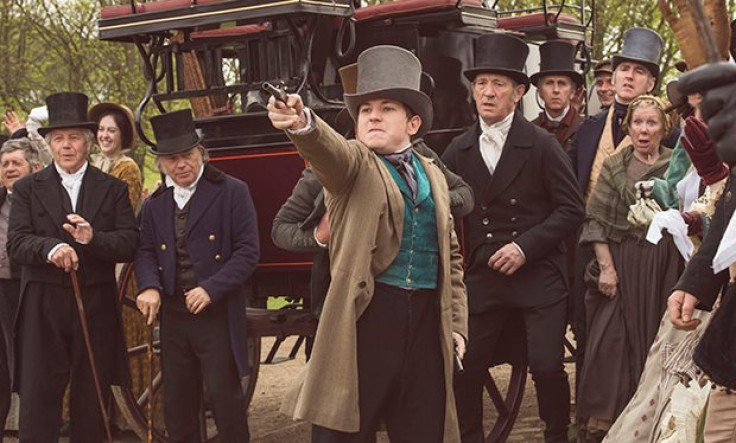 After giving birth to her ninth child, her doctor told her: "You know, ma'am, you shouldn't have any more children. She apparently replied with: "What, Doctor, no more fun in bed?" At that point the queen and Albert had been married for 20 years.
Fiercely attracted to her husband, Victoria – although noted as a dedicated and loving mother – was said to have hated having children but loved sex. She dubbed childbearing "the shadow side of marriage" and historians claim that Victoria felt deprived of time with Albert due to being pregnant for most of their marriage until his unexpected death in 1861 at the age of 42.
She admired the male form so much that it was noted that she did not believe that lesbians existed. When Albert died, she was only 42 and though she never commented on the notion of never having sex again, it must have crossed her mind.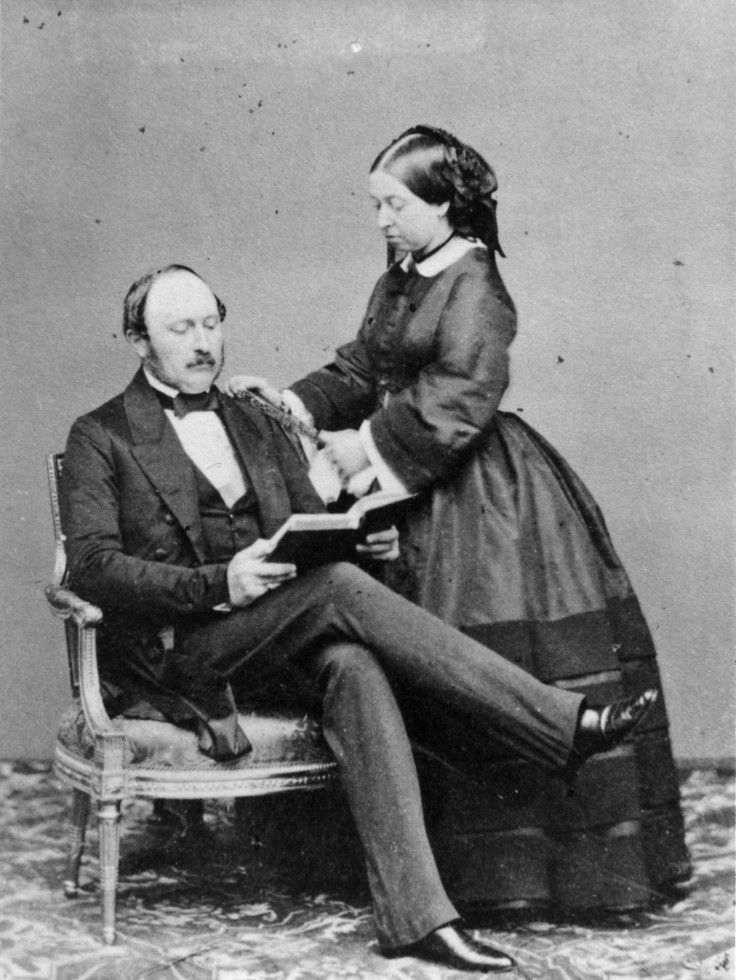 In a letter thanking her Uncle Leopold for introducing her first cousin Prince Albert as a suitor, she divulges her sexual attraction to him.
She wrote: "He is extremely handsome; his hair is about the same colour as mine; his eyes are large and blue, and he has a beautiful nose and a very sweet mouth with fine teeth; but the charm of his countenance is his expression, which is most delightful."
On first seeing him again after three years, she recalled how he had blossomed into a Prince Charming, writing: "I went to the top of the staircase and received my two dear cousins Ernest and Albert – whom I found grown and changed, and embellished. It was with some emotion that I beheld Albert."
ITV's Victoria continues with a second series in 2017.