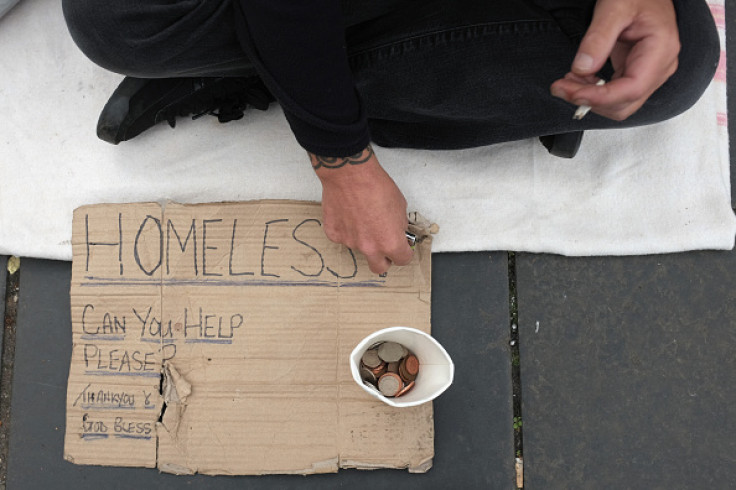 An unidentified illegal street beggar who is not homeless has been found to make nearly £500 a day with a pre-tax annual income amounting to £130,000, which is only £12,000 less than what Prime Minister David Cameron makes in yearly income.
The beggar whose weekly earnings amount to £2,500 has been mostly targeting shoppers in Wolverhampton where the average income is roughly £20,000. According to Wolverhampton's environment boss, Steve Evans, most of the beggars are not truly homeless and are on the hunt for extra money for alcohol.
"Begging still exists and I don't think anyone appreciates coming into the city centre and doing shopping and being approached by someone asking for money. You know it is someone that by and large isn't homeless, but is trying to get some money to have an alcoholic drink and I believe we have got some professional beggars," said Evans.
"We have got some information that one man was making between £300 to £500 a day and wasn't homeless at all. I don't think it's acceptable. I am open to looking at working with our partners to see if we can get them to take enforcement, because we have to prove someone is begging."
Evans believes the beggars should be taken to court and "an exclusion order" should be requested to keep the professional beggars off the city centre. According to the West Midlands Police, beggars should seek to get information on alcohol and substance abuse services available to them since begging is an offence and people can be arrested and taken to court if found guilty, reported The Telegraph.
According to police figures released in 2015, nearly 80 per cent of people arrested for begging in England and Wales in 2014 were not homeless. "The police and other partners have a range of new and flexible powers to tackle anti-social behaviour, including begging, which is a criminal offence," said a spokesman from the Department for Communities and Local Government. "The government has maintained a valuable safety net for those that need it, while also ensuring that people who can work are given the skills and opportunities to get a job."