Watching video game footage has long been of interest to gamers on YouTube, as evidenced by the fact that the most subscribed YouTube channel in the world belongs to Pew Die Pie, a 24-year-old video game commentator from Sweden who has over 22 million followers.
There are many popular YouTube shows that feature funny footage of gameplay gone wrong, such as dying in a humorous way.
Video walkthroughs are also popular on YouTube as a more experienced player can instruct other users in how to complete tricky levels on a video game, in a way that is much easier to understand than reading text walkthroughs.
However YouTube has been cracking down on users who upload video game footage in recent months, flagging up hundreds of videos with Content ID notices. Many users run ads to monetise their videos, and YouTube's bots increasingly attempt to detect whether the content is infringing on copyright.
Several gaming companies have stated publicly that they are perfectly happy with gamers uploading footage from their games and have no interest in claiming copyright, so more and more users are moving across to a service called Twitch, which has now beaten the likes of Facebook and Amazon to rank fourth in the US for peak internet traffic.
There are now one million users broadcasting on the service, as well as over over 45 million viewers every month and better yet, users can make money from broadcasting on Twitch, just like YouTube.
Twitch originated in the US, but anyone can watch the the broadcasts or create an account.
Join us as we show you how Twitch works and how you could be making money from it.
---
What is Twitch?
---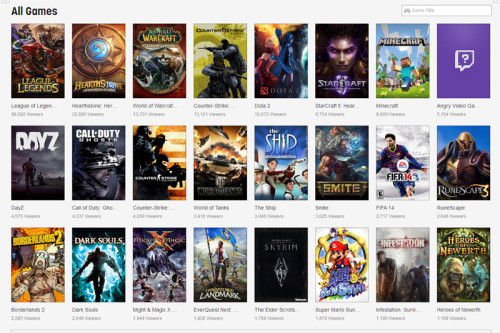 Twitch is a dedicated gaming community website where gamers can broadcast live gameplay footage recorded from their PC, Mac or games consoles like the PlayStation 3, PlayStation 4 and Xbox 360, together with live webcam footage of their reactions.
They also provide their own audio commentary while they play, so in a sense they are like video jockeys for game footage.
The difference between this service and YouTube is that users' channels on Twitch run continuously without pause, so the user could broadcast their gameplay footage 24 hours a day if they choose to, although they can also film and upload short videos that are playable on-demand.
Each user gets a broadcast channel page, which comes with a built-in chat room where viewers can chat about the channel, and the user who is broadcasting can respond to viewers.
Twitch makes money by promoting certain games on its homepage and menu bar, as well as from ad banners. Users can choose how many video ads they want to play on their channel and earn ad revenue from those ads which is split with Twitch.
---
What hardware do I need?
---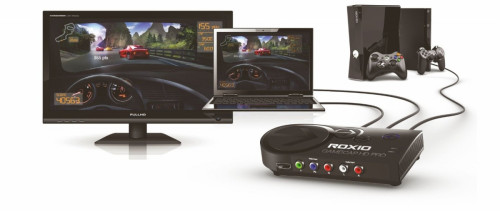 If you have a PlayStation 4, all you need is to do is press the Share button from your PS4 controller once you have accessed a game from the dashboard menu, select "Broadcast Gameplay" from the menu and then sign in to your Twitch account.
If you don't have a PS4, in order to be able to stream your video game footage, you will require a console that supports Twitch, a relatively powerful PC, and either a recording device or a recording card.
The game consoles that currently support Twitch are the PlayStation 3, PlayStation 4, and Xbox 360. Support for the Xbox One is currently unavailable, although it is expected within the next few months.
Your PC must have at least 8GB of RAM and a processor that is equivalent to Intel's Core i5 Sandy Bridge (check here for more details) in order to broadcast footage.
You will also need to install a capture card in your PC such as AVerMedia Live Gamer HD,or you can buy a game capture device such as Hauppauge HD PVR or Roxio Game Capture HD Pro, which you can just plug in and connect to your PC, game console and TV.
---
What software do I need?
---
In order to be able to broadcast to Twitch, you will require broadcast software.
There are several software programs available which can do this, and some of them are free, such as FFSplit and Open Broadcaster Software.
If you just want to broadcast gameplay footage from your PC game, then you just need to install the broadcast software and sign into your Twitch account (see video tutorial in the next section).
---
How do I get started?
---
First you need to sign up for an account, which gives you a broadcaster video channel page.
You then need to set up your PC to record the gameplay footage from your game console. Follow the instructions that come with the recording device or the recording card to set them up and connect the device or PC to your console.
Next, download and install one of the free broadcast software programmes, and follow the instructions in the video below to set up your broadcast and video feed:
---
How do I make money?
---
Viewers of your channel can choose to donate money to you if they like your channel and are entertained by your gameplay and commentary, but you have to sign up to become a Twitch partner and be able to prove that you can get a big enough viewership.
If you become a partner, viewers can also choose to subscribe to your channel for $4.99 (£3.04, €3.66) a month, which supports both the user and Twitch.
Twitch advises that users play three to four ad commercials for each hour that they broadcast in order to earn ad revenue. These ads can be controlled by the user's Broadcaster Dashboard in their account.
Twitch pays out ad revenue via PayPal or as a cheque in US dollars once the user has accumulated a balance of at least $100. However Twitch will wait a few weeks before sending out payments to ensure that they have been paid by their advertisers and that the analytics are correct.
Another thing you can do to make money is to set up referral pages to Amazon and other online shops which allow you to become a referral partner. Every time someone clicks a referral link from your channel page to Amazon, for example, you earn revenue.
---
How much money can I make?
---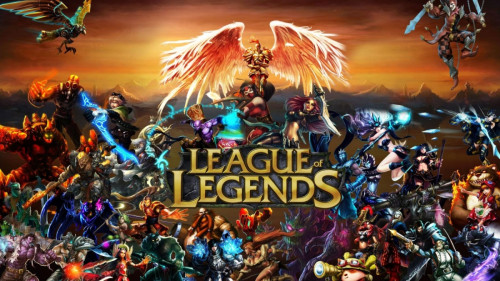 How much money you make depends on how many people watch your channel. If people subscribe to your channel and pay the monthly subscription fee, you make $2.50 per subscriber per month. You also make $3 for every 1,000 non-subscribers who watch a three-minute ad and haven't used an ad blocking plugin on their web browser to avoid the ad.
It also depends on the game – top League of Legends players have been known to make up to $20,000 a month just from broadcasting themselves playing the game.
Like YouTube, users become successful by promoting their channels over social media and growing a dedicated following, which can take a while.
---
What can I stream?
---
At the moment, if you just want to watch streaming gameplay content from Twitch, you can stream gameplay footage to your PC by watching it on the Twitch website. You can also download a streaming app to watch footage on the Xbox 360 and on Android and iOS devices.