Tennis fans in Glasgow were treated to a one-of-a-kind match on 7 November, and it was not simply because of the two legendary players on the court. Roger Federer joined Scottish star Andy Murray for a charity game during which the Swiss decided to show some love for the host nation by agreeing to wear a kilt midway through the match.
During an interview following the first set in which Federer took Murray 6-3, he said that he would be willing to the wear the traditional Scottish skirt if he could get his hands on one.
As luck would have it, a woman from the audience offered him the one she was wearing and the 36-year-old kept to his word. To keep things fair, he produced a Tam o' shanter or "see you Jimmy" cap complete with hair attached, for his opponent. The two then continued with the exhibition match which Federer won 6-3, 3-6, 10-6.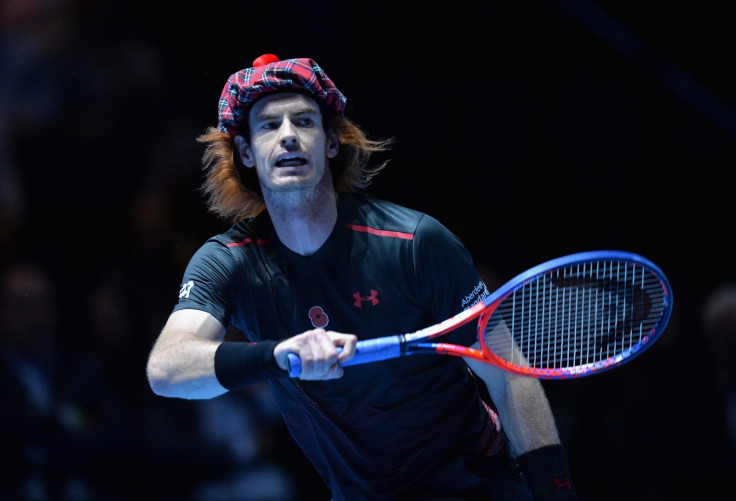 "What impressed me was how quickly the kilt was organised," Federer said later. "When I took it off I felt naked because it was nice and snug and heavy."
Fans of the GOAT were obviously thrilled with the additional entertainment and cheered the players' light-hearted efforts.
Prior to the match, the world number 2 shared a photo of a welcome present he got from Murray. The gift included "Andy's granny's homemade shortbread" along with a can of Irn Bru. "Can't get a warmer welcome than this. Thanks @andy-murray ... is this your usual pre-match routine?" Federer wrote alongside the post.
"Yea that's a good start but try a deep fried Mars bar on top of that and you'll be properly ready @rogerfederer," Murray responded in good humour.