Four years ago, in May 2013, Neymar hung up his Santos jersey for one featuring the blue and red stripes of Barcelona. While he is considered one of the club's prime assets today, the 25-year-old recalls making the move from Brazil to Spain was more difficult than he previously let on.
In conversation with Brazilian television show host Luciano Huck, the forward revealed how intimidating it was to work alongside the likes of Lionel Messi, Gerard Pique and Xavi Hernandez. "You start everything from scratch. What you've done in Brazil is not worth anything here," he explained while on a recent episode of Caldeirão do Huck.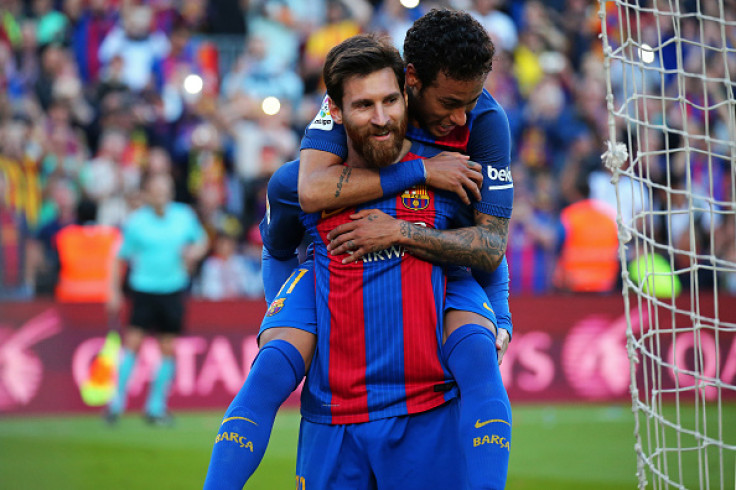 "You have to prove what you are worth. You have to fight... I had difficulties adapting.
"I came into the dressing room, looked to one side and there was Messi, I looked the other and there was Xavi, Iniesta, Pique, Dani Alves..." Neymar recalled, explaining that it felt as though he was in a football video game.
"One day I was playing with them on the console and the next I was there alongside them. The first month was the most complicated. I was ashamed to speak to Messi, [he and the others] were idols for me. I was the new arrival and the youngest more or less."
Playing with his idols was not the only big change Neymar went through following his move to Camp Nou. Fame followed the footballer around bringing with it a host of new acquaintances. "When you become famous, women appear everywhere but also cousins appear anywhere... of all grades," he joked.
Despite the accolades and media attention, the Brazil national player said that he has not lost touch with his roots. "I really value people who helped me when I needed them the most. When I did not have a pair of boots to play and someone came and bought me," he said adding that he would remember them for the rest of his life.