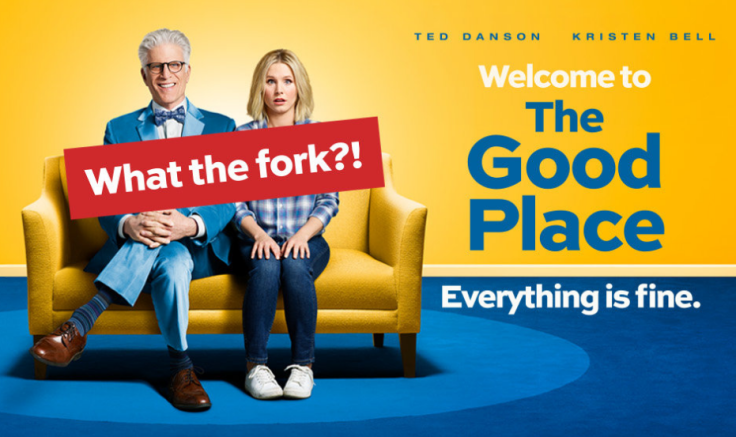 The Good Place is a brand new sitcom that premieres on NBC on 19 September after the Blind Auditions premiere of The Voice. The new NBC comedy series that stars Kristen Bell and Ted Danson in the lead roles has been described more like a drama with jokes and laughs packed in between. Dealing with the theme of afterlife, The Good Place comes from the executive producer of Brooklyn Nine-Nine, Michael Schur.
Click here to watch The Good Place season premiere live online on the official website of NBC. The special episode will premiere on the network on Monday (19 September) at 10pm EST.
In the "smart, unique new comedy" Bell plays the role of Eleanor Shellstrop, an ordinary woman, who is sent to The Good Place after dying. The sitcom dealing with afterlife in a hilarious manner establishes the fact that there is no heaven or hell after death rather just a good and a bad place.
And, newcomer Eleanor's dilemma is that she doesn't really belong to the world of "good" after all her vices when she was alive.
"I wasn't a lawyer, there has been a big mistake" she says in the promo video to her new soul mate adding, "I am not supposed to be here". What follows next is the new order of Eleanor's new world, which includes no cursing, "Somebody royally forked up," the newly dead Eleanor curses or says something very similar.
Apparently Eleanor isn't the human rights lawyer, who got people off death rows; rather she is the sales representative that gave away chalk pills to old people in the name of medicines. And, the only reason she made it to the good place is because of a mistake made by Michael, the wise architect of the heavenly place.
Watch the trailer for The Good Place here:
An audio preview of the bad place is simply enough to make Eleanor determined to become eligible for her current abode. Meanwhile, chaos hits the good place because of the wrongful admission of Eleanor. As Michael tries to locate the source of trouble, the former pharmaceutical rep spins a series of comical moments hiding from the benevolent architect and giving up on her vicious old ways.
Watch a special preview of The Good Place on NBC on Monday night, before the official series premiere on 22 September.