White House press secretary Sean Spicer gave "alternative facts" when he claimed the crowd at President Donald Trump's swearing-in ceremony was the "largest audience to ever witness an inauguration, period", a top aide has said.
On Saturday (21 January), Spicer used his first official statement to issue a blistering attack on the media for "deliberate false reporting" on the size of the crowd at Trump's inauguration.
A number of side-by-side photographs comparing the turnout for Trump's inauguration to that of his predecessor, Barack Obama, eight years previously had been shared by members of the press. According to estimates by Politifact, Obama's inauguration in 2009 drew in 1.8 million people and another one million in 2013, while photos for Trump's ceremony "seem to show it was fewer people than for Barack Obama's two inaugurations."
While official figures don't exist, an incensed Spicer said it was the largest gathering in inauguration history and accused the media of "sowing division". However, crowd scientists at Manchester Metropolitan University told the New York Times that the turnout for the Women's March in Washington on Saturday was roughly three times the size of the audience at Trump's inauguration.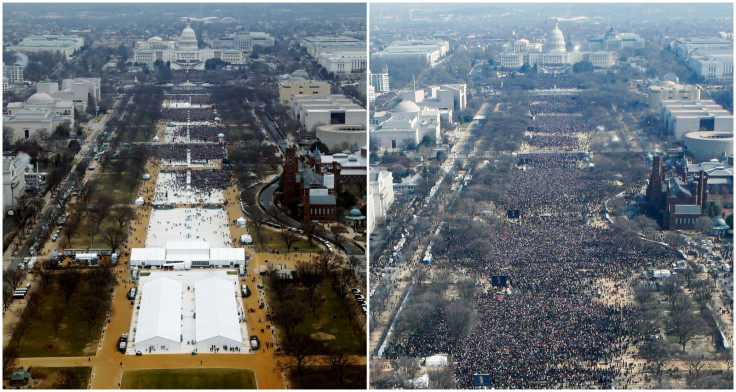 Fighting "tooth and nail"
In a feisty exchange with Meet the Press host Chuck Todd on NBC Sunday, the host challenged Kellyanne Conway on why Trump put Spicer on the podium "to utter a probable falsehood".
The counselor to the president fired back: "If we are going to keep referring to our press secretary in those type of terms, I think we are going to have to rethink our relationship here".
After being pressed to answer the question, Conway said: "You're saying it's a falsehood and Sean Spicer, our press secretary, gave alternative facts to that," inviting a disbelieving laugh from Todd.
"Wait a minute, alternative facts?" Todd said. "Alternative facts are not facts, they're falsehoods."
In an attempt to steer the conversation away to other issues, Conway said: "Chuck, do you think it's a fact or not that millions of people have lost their plans or health insurance or their doctors under President Obama?"
She added: "Do you think it's a fact that everything we heard from these women yesterday happened on the watch of Barack Obama? He was president for eight years. Donald Trump's been here for about eight hours."
As the conversation switched back to the inauguration turnout, Conway said there's "no way to quantify crowds," prompting further laughter from the host.
"You can laugh at me all you want," said Conway. "I think the way you just laughed at me is very symbolic of the way we're treated by the press," she added. Todd said he was simply "befuddled".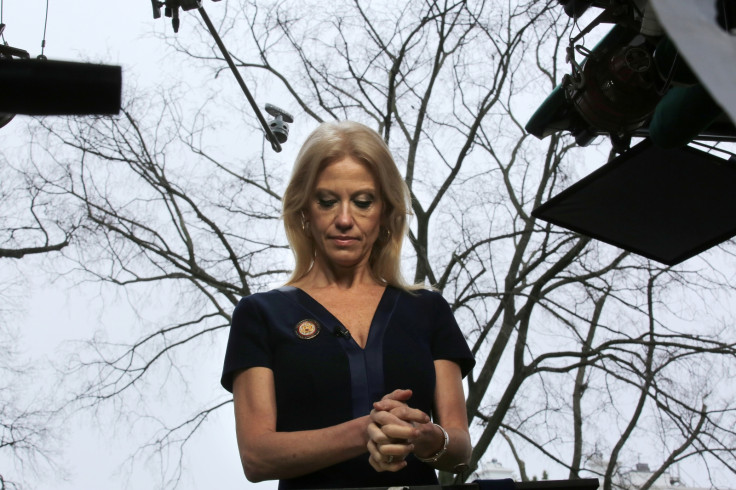 The snappy exchange between the pair highlights the fresh war of words between Trump's administration and the media.
Commenting on Trump's latest "running war", White House chief of staff Reince Priebus said: "The point is not the crowd size. The point is the attacks and the attempt to delegitimise this president in one day. And we're not going to sit around and take it. We're going to fight back tooth and nail every day and twice on Sunday".
During his five-minute statement on Saturday, Spicer said: "We're going to hold the press accountable, as well. The American people deserve better."