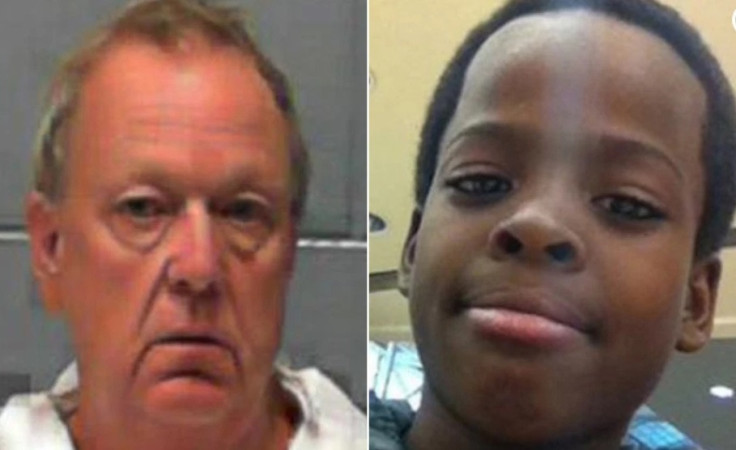 A white man who is alleged to have killed a black teenager told police 'that's another piece of trash off the street' after the shooting, according to police. West Virginia State Police allege that 62-year-old William Pulliam killed 15-year-old James Means after an altercation in the city of Charleston on Monday 21 November.
Police say Pulliam confessed to shooting Means with a .380 caliber revolver after the pair bumped into each other outside a shop and exchanged words. It is alleged that Pulliam went inside the store and when he emerged, police believe the verbal exchange continued and the teenager then crossed the street to confront the man, when he was then shot.
Federal officials say the case is under review as a possible federal hate crime. Assistant US Attorney Steve Ruby said authorities will review whether the shooting falls within the federal hate crimes statute for killing someone because of their race or colour.
A complaint signed by Charleston Police Detective C.C. Lioi says Pulliam had confessed of the killing and showed no remorse. After the killing he allegedly told police: "The way I look at it, that's another piece of trash off the street."
The statement by the police officer continues saying that Pulliam, after the shooting, went to have dinner and visit a friend. A revolver was later discovered at the friend's house.
Although police have not identified the victim, his mother, Nafia Adkins, told WSAZ News it was her son. She said: "My son is in a safer place now, and we all love him. We know that justice is going to succeed in this matter.
"We are not going to put it in our hands. We are going to let the law put it in their hands."
Pulliam was arraigned on a murder charge the day after the shooting, court officials said. According to city police, the teen was shot twice before being taken by ambulance to a Charleston hospital where he was pronounced dead.
Pulliam told WCHS-TV in an interview after the arrest hat he felt threatened by the teenager and shot him in self-defence.
"I felt my life was in danger. I'm sorry, but I'm 62 years old. I'm not going to take a bunch of punks beating me up," Pulliam said.