A few weeks after the case Ali Mohammed al-Nimr's sentence of death and crucifixion caused outrage across the world, Saudi Arabia's brutal justice system and its restive Shia-dominated Eastern Province is in the limelight again as a 19-year-old pro-democracy protester Abdullah al-Zaher faces beheading at any time.
Like Nimr, Zaher was arrested during the wave of Arab Spring-inspired protests that swept across Qatif and other Shia cities in Saudi Arabia. Saudi's hard-line approach to the protests saw them brutally put down and dozens arrested. These included Nimr's uncle, Sheikh Nimr al-Nimr, who is still in jail awaiting execution.
Also like Nimr, Zaher was a minor at the time of his arrest in March 2012 and his incarceration and death sentence has been criticised by rights groups. It is claimed that he was forced to sign a confession and was beaten with iron rods by Saudi state security officials. Zaher is charged with a slew of charges including protesting, setting fire to a car, harbouring other protesters and throwing Molotov cocktails.
A spokeswoman for Reprieve, the anti-death penalty campaign group, told IBTimes UK on Thursday that Zaher could be at imminent risk of execution. As is custom in Saudi Arabia, Zaher's family will not be informed until after he has been put to death, leaving them scrabbling for clues as to what the security services are thinking. In Zaher's case that is the fact that he recently underwent medical examinations.
Hassan al-Zaher, Zaher's father, told the Guardian on 17 December that his son had been invited to the protest in 2012 by a friend and that he had denied throwing Molotov cocktails. He said that he had not understood the reasons for the demonstration: "He did not go there with the intention of fighting or opposing the government, in his eyes it was just a simple protest rally," he said.
His father described a "popular and peaceful" young man who loved to ride horses and wanted to be a nurse or a medical assistant. He said that he had lost weight since his arrest and that his nose had become disfigured. He is being held alongside a number of other young Shia men who were arrested during the 2012 protests, when thousands took to the streets to highlight decades of discrimination by the Sunni authorities.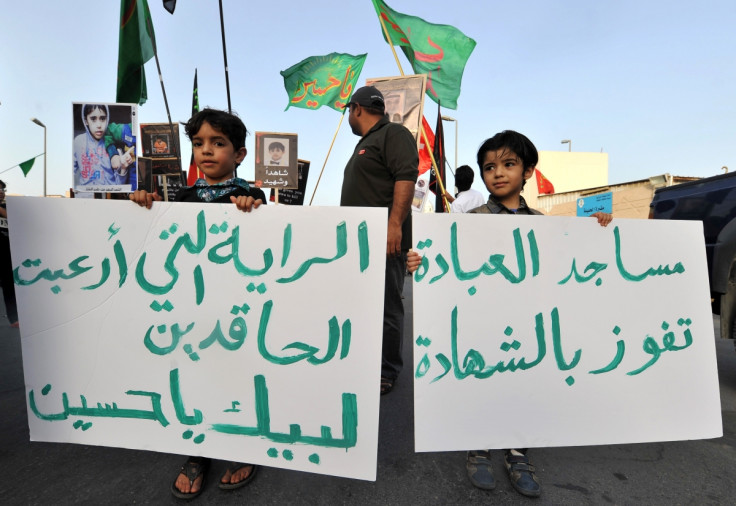 The British Foreign and Commonwealth Office is believed to have mentioned the Zaher case to the Saudi authorities but it is unlikely that an intervention would halt his execution or others. At the height of the scandal over the Nimr sentence, Saudi Arabia issued an angry rebuke hitting out at foreign meddling in its justice system.
Saudi media reported in November that more than 50 people would be put to death, describing them as members of terrorist group al-Qaeda. Critics point out that far from being connected to radical Sunni Islamist groups, Saudi's Shia population have been the target of bombings by Islamic State (Isis). Shia protesters such as Zaher, Nimr and Dawoud al-Marhoon – another juvenile facing death – are as far from being al-Qaeda as is possible.
Experts have pointed out that while the conditions that the young Shia protesters face in prison are likely to be harsh, Saudi Arabia has not executed a political prisoner for more than 30 years. It may have one of the highest rates of execution in the world – a rate that has risen under new King Salman bin Abdulaziz – but most sentences are for criminals rather than for protesting or civil disobedience.
That said, Nimr, Zaher and others are often presented as criminals rather than political activists by the Saudi state – indeed, Nimr has been convicted of banditry, a crime that carries the sentence of death and crucifixion – meaning that Riyadh carrying out the executions is not beyond the realm of possibility.
The Zaher case will undoubtedly once again draw attention to Saudi Arabia's Eastern Province, where Shia mosques have been targeted by IS (Daesh) and the population complains of widespread discrimination and abuse by the security services and police. The sentences and the publicity they have received demonstrate that while the 2012 protests are now almost a distant memory, Saudi Shia are still determined to make their voices heard.