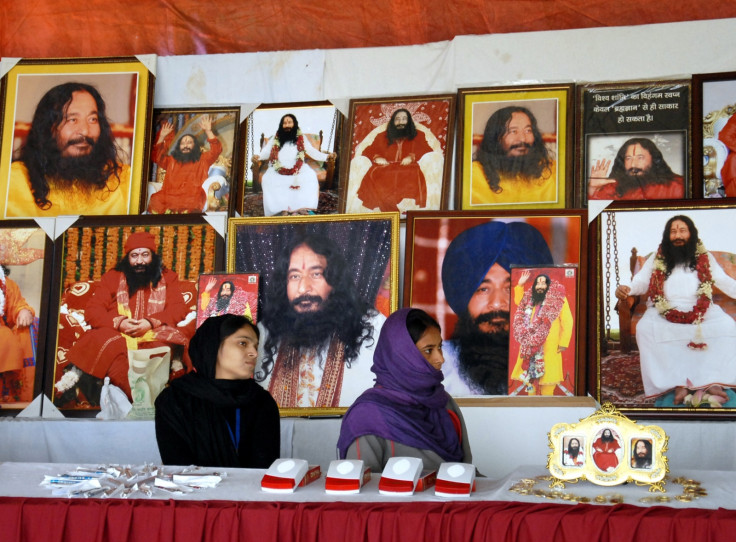 An Indian court has allowed the followers of Ashutosh Maharaj, a long-dead Indian guru, to keep his body inside a freezer with the hope that he will resurrect someday.
The Punjab and Haryana high court said that the cult Divya Jyoti Jagrati Sansthan (DJJS) or the Divine Light Awakening Mission can preserve the body, which was declared clinically dead, in a ruling against the guru's alleged son.
The sect's members have long argued that the godman is only meditating and not dead. So, they hope that Maharaj will eventually come back from his deep meditation and are demanding that his body be preserved.
Maharaj's body has been lying inside a deep freezer since 28 January 2014 at a heavily guarded sprawling campus of the DJJS, after he was declared dead by physicians.
Dalip Kumar Jha, who claims to be the spiritual figure's son, filed a case in a lower court to cremate Maharaj's body and won the case.
But the ruling was recently rejected by the high court, which said that the judiciary does not want to be dragged into the "sacred territory of personal beliefs and faiths" unless there is a health or mortality concern pertaining to the presence of the dead body.
Maharaj is the founder of DJJS, which now has vast financial assets including the 100-acre ashram in the northern Indian state of Punjab.
According to some estimates, the sect owns properties up to $120m (£92m) with millions of followers from across the world. Maharaj has not appointed any successor.
The main contention of Jha, who is fiercely opposed to preserving the body, was that the disciples' motive is to amass the organisation's wealth by preserving Maharaj's mortal remains. However, the faction, who hopes the guru will come back, argues that it is a matter of faith.
"For me, this verdict is Sataymev Jayate [truth alone wins]. Whatever he (Ashutosh Maharaj) said while going into deep Samadhi [deep meditation] has proven true for us. He had said he would come back," Swami Vishalanand, spokesperson for the DJJS, said.
"For a disciple, the order of the Guru is supreme. When he told us he was going into Samadhi, it is our duty and 'Dharma' to preserve his body until the time he comes back."
Jha, who is still unclear about what his next course of action would be, has hinted that he would challenge the decision in the Supreme Court.
"I cannot say what I will do in future, which is in the hands of God. I will decide only after going through all aspects. To fight a legal battle, you also need money to pay to advocates," said Jha, who hails from a small village in Bihar, where Maharaj is thought to have spent his childhood.
Maharaj founded the cult in 1983 when Punjab was reeling under insurgency and, much like several other gurus in India, he gradually went on to build massive sect-based empires.