Who is Azim Premji? The software tycoon who heralded India's rise as an IT powerhouse
Premji is chairman of Wipro, one of India's largest IT services firms.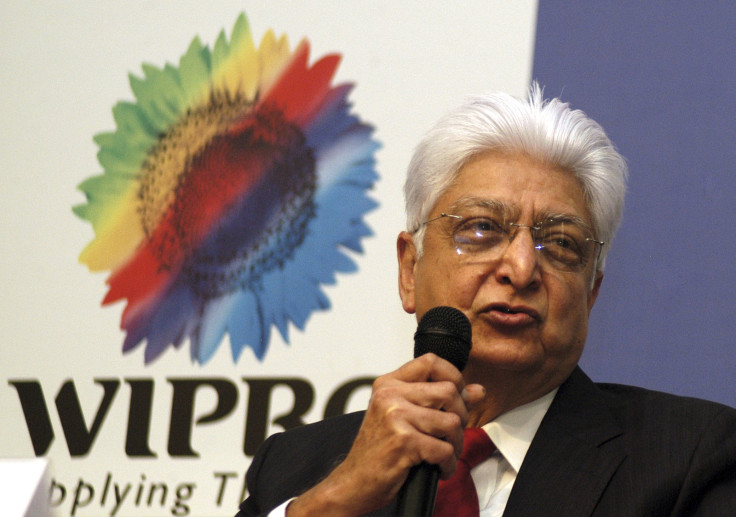 Azim Premji is the chairman of Wipro – one of India's largest software services companies. The Bangalore-based firm employs around 170,000 people and services clients in more than 175 cities around the world.
Established in 1945 as Western India Vegetable Products Limited in Maharashtra, the company was set up as a manufacturer of vegetable and refined oils by Premji's father, Mohamed Premji.
Premji abandoned his studies at electrical engineering studies at Stanford University in the United States in 1966 and returned to India upon the death of his father to run the family business.
He was just 21 when he became chairman of Wipro – a company that at the time had already been publicly traded for 20 years. He overcame a rough start and reservations from shareholders about his young age to oversee Wipro's diversification into a range of other products, including soaps, wax and tin containers, over the following decade.
"The first three years at home were difficult," Premji said. "I didn't have experience in business, and the scope of my new responsibility awed me. Despite all that, I felt like I was being presented a challenge.
"The company was in a different context at that time – it produced edible oil and was commodity-oriented and a very volatile business. Conditions were difficult, but I thought it was important to be down in the trenches.
"I spent a lot of time at our factory in a small village of 20,000 people that converted grain into the finished product. During the summers, the temperature was 110 to 120 degrees [Fahrenheit]."
Azim Premji fact file
Name: Azim Hashim Premji
Date of birth: 24 July 1945
Place of birth: Mumbai, Maharashtra
Nationality: Indian
Net worth: $17.3bn
Marital status: Married
Name of partner: Yasmeen Premji
Children: 2
In the late 1970s, US technology giant IBM abandoned its business in India after the government made it mandatory for foreign companies to dilute their shareholdings in their Indian operations to 40%. Wipro capitalised on the development to branch out into the nascent computer industry, helped by the Indian government's renewed push to develop home-grown computer scientists and engineers.
"We seized that moment and began to find ways to capitalize on the computer's growing popularity and utility," Premji explained. "By 1981, Wipro was producing its own computer. That profoundly changed my family's company."
The company's name was changed to Western India Products Limited and it began manufacturing microcomputers with technology licensed from US firm Sentinel Computer Corporation. Wipro sold its products via a dealership to corporate customers and provided direct on-site service after the sale, establishing it as a familiar name and brand during the start of the PC era.
Premji then entered Wipro into an alliance with Taiwanese computer maker Acer and began assembling PCs in India. The company also expanded its call-centre services and ventured into software by developing its own word processor and spreadsheet programme.
Driven by the goal of turning Wipro into one of the biggest IT services firms in the world, Premji began acquiring overseas firms with expertise in tech consulting to turn his company into a global player. All the while, the company held on to its cooking oil business and it also entered into a joint venture with GE Medical Systems to make diagnostic equipment.
Premji is known for his frugality despite his extravagant wealth. In 2013, he became the first Indian to sign the Giving Pledge and promised to give away half his wealth to philanthropic causes.
In August 2016, Premji completed 50 years as chairman of Wipro.
© Copyright IBTimes 2023. All rights reserved.