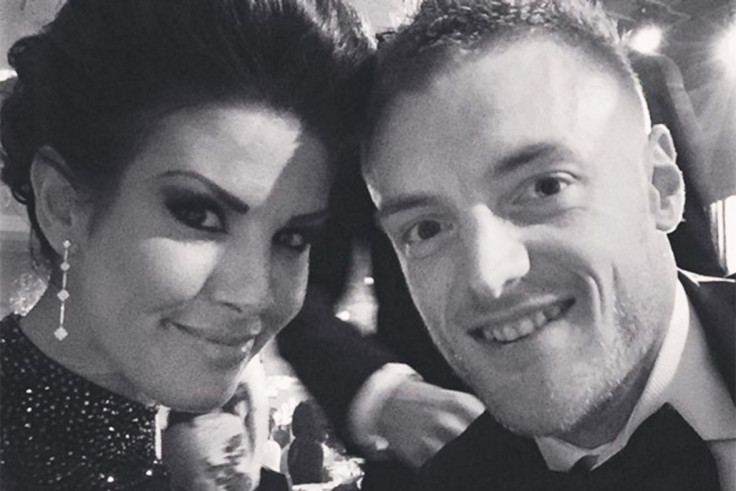 After a history-making season, Leicester City striker Jamie Vardy is preparing for another epic rollercoaster ride – marriage. The England star will say 'I do' to his daughter's mother, Becky Nicholson, at Cheshire's Peckforton Castle on Wednesday afternoon (25 May).
He may be the first man to score in 11 consecutive Premier League games but even record-breakers suffer from family feuds and awkward interactions. What had the potential of being a fairy tale wedding to cap off a triumphant few months has been marred by the fact his bride-to-be has a colourful past and his parents refuse to give their blessing.
Vardy's mother Lisa and stepfather Phil recently confirmed they will not be amongst the guests at the star-studded nuptials and have not spoken to the former Fleetwood Town player for over a year.
Phil Vardy, who raised the reigning Premier League player of the year, previously told The Sun that Nicholson was to blame for the family rift. "It's not right to talk about it at such a time. It's been going on ever since she came on the scene, " he said. "It's a shame and very sad. I don't have anything directly to do with my son any more but I'm still his biggest fan from afar. I'm very proud."
It has been revealed that Nicholson will walk down the aisle in a £5,000 ($7,240) dress by Knightsbridge-based Caroline Castigliano, but what else do we know about the former party planner?