Judge and best-selling author Constance Briscoe has been found guilty of lying to police during Chris Huhne's speeding points scandal.
Briscoe, 56, is believed to be the first judge in the UK in modern times to be convicted of lying to police and was told it is "almost inevitable" she will be jailed for the offence.
She was found guilty following a trial at the Old Bailey of three counts of perverting the course of justice. The court heard how she twice gave inaccurate statements to police regarding her relationship with Huhne's ex-wife Vicky Pryce, who was jailed for attempting to take the speeding points for Huhne in 2003 to avoid him losing his licence.
Briscoe was also found guilty of changing a copy of a third statement in order to hide her previous lies. Her and Pryce conspired with each other to "bring down" the disgraced former Lib Dem MP over his speeding points debacle.
There are now fears Briscoe may have also perverted the course of justice in other cases she presided over.
Following her conviction, Huhne described Briscoe as a "self-publicising fantasist" and predicts the Crown Prosecution Service (CPS) will review her previous cases.
He said: "British justice is likely to be a lot fairer with Briscoe behind bars. If she can make up the witness statements used as the key evidence against me, she is clearly capable of hiding evidence she should have disclosed to the defence in the many cases that she prosecuted for the Crown Prosecution Service.
"Aggrieved defendants will now seek a CPS review."
Det insp John McDermott, who investigated Briscoe with Kent Police, said the verdict showed no-one was "above the law".
He added: "In her roles as a Recorder Judge and as a barrister, if anyone should understand the importance of preserving public justice it should be Constance Briscoe.
"In failing to co-operate with police, she very nearly had a detrimental impact on the convictions of two other people in relation to a historic speeding offence."
Briscoe's conviction will put an end to her respectable legal career.
Having rose to become a barrister, she also became one of the first black women in the UK to become a recorder – or part time judge – in 1996.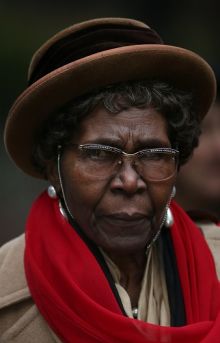 However, she also became a public figure thanks a court battle she had with her mother over her two best-selling memoirs, Ugly and Beyond Ugly.
In the 2006 book Ugly, Constance alleges that her mother Carmen Briscoe-Mitchell and stepfather regularly beat her as a child and repeatedly criticised her looks.
Briscoe claimed in the book that her she suffered emotional and physical abuse at the hands of her mother, including cutting her with a knife when she failed to pluck a chicken properly, beating her with a stick and refusing to pay for her school photograph because she looked "ugly".
Her mother attempted to sue Briscoe and her publishers in 2008 for libel, claiming the allegations in the books were "nonsense" and her daughter a "liar and a fantasist".
Her mother lost the case after a court ruled the book documenting Briscoe's abuse in her family in South London was substantially true.
According to the BBC, police will now be investigating if Briscoe may have tampered with evidence in the libel case against her mother.