Chris Huhne and Vicky Pryce Jailed for Eight Months for Speeding Points Scandal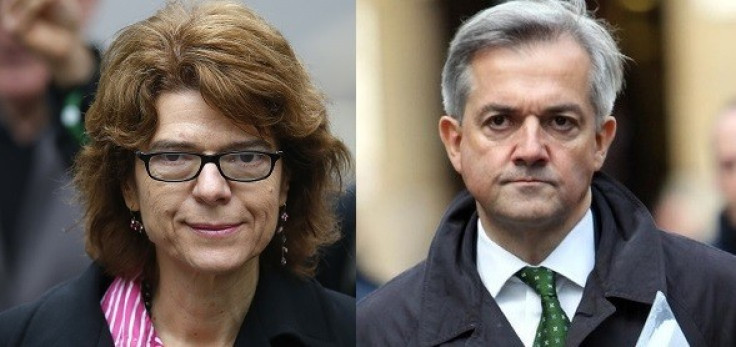 Disgraced Liberal Democrat minister Chris Huhne and his ex-wife Vicky Pryce have been jailed for eight months for perverting the course of justice.
The pair were sentenced at Southwark Crown Court after it was found Pryce had agreed to take the speeding points for Huhne in 2003 to avoid him losing his licence.
Upon sentencing, Judge Justice Sweeney said the pair had "shared ambition" when attempting to pervert the course of justice in an attempt to further Huhne's career.
He added: "No doubt you thought you would get away with it".
Huhne, 58, pleaded guilty to perverting the court of justice after months of denials on the first day of his trial in February. He subsequently resigned as the Lib Dem MP for Eastleigh in Hampshire.
Pryce, 60, was found guilty by jury of the same offence at Southwark Crown Court on 7 March following a retrial. The judge said Huhne received a 10 percent reduction in his sentence because of his guilty plea.
Justice Sweeney told the pair: "To the extent that anything good has come out of this whole process, it is that now, finally, you have both been brought to justice for your joint offence. Any element of tragedy is entirely your own fault."
The offence relates to an incident in March 2003 when Huhne's car was clocked speeding at 69mph in a 50mph zone along the M11 between Stansted airport and London.
Pryce told police later that she had been the one driving the car at the time. Huhne already had nine points on his licence at that point, meaning that a further penalty against him would have lost him his licence.
The Crown Prosecution Service (CPS) said the cost of prosecuting Huhne and Pryce is more than £110,000. The cost of prosecuting Huhne (£79,000) is higher as the former energy secretary tried to have the prosecution against him thrown out.
The CPS has said they will now seek to reclaim this money back.
In court, Huhne's barrister John Kelsey-Fry QC apologised on behalf of the former MP, saying he is sorry to his constituents, colleagues, and the court for the situation.
Kelsey-Fry pleaded to the judge to be lenient when passing sentence upon his client as: "No-one has ever lost more so publicly for offence of perverting the course of justice by points swap."
Pryce denied perverting the course of justice and claimed marital coercion - a defence that she had no choice but to do what her husband told her. Huhne denied he forced or bullied his former wife into taking the speeding points for him.
The prosecution originally said Pryce had plotted against Huhne after the break-up of the couple's 26-year marriage. Huhne had walked out of the marriage for a relationship with PR adviser Carina Trimington.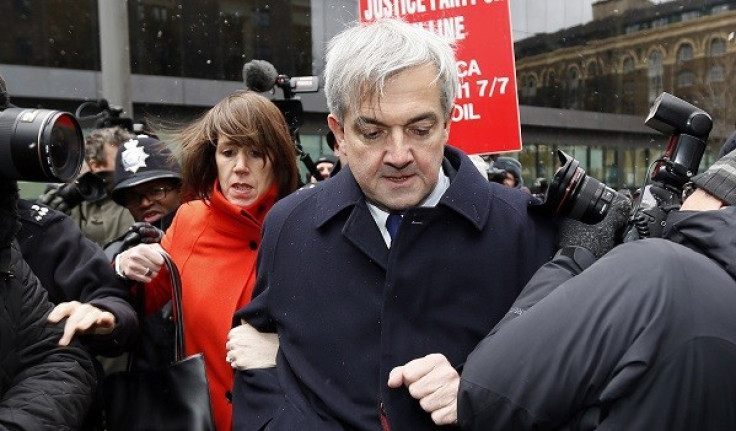 A very serious criminal offence
Malcolm McHaffie, deputy head of special crime at the CPS said: "Perverting the course of justice is a serious matter and the system relies on people being truthful to police. It is important that everyone should act within the law - whoever they are."
"This was expensive for the CPS and we will be applying for costs.
"I would like to thank my prosecution team for the professional way that they have dealt with this case throughout."
Assistant chief constable Gary Beautridge added: "This has been a very lengthy and difficult investigation that's been carried out with very real professionalism and resilience by officers and staff from the Essex and Kent Serious Crime Directorate and the CPS and I'd like to thank them all for their efforts.
"Perverting the course of justice is a very serious criminal offence and I think that's been reflected this afternoon in the sentences handed out to Mr Huhne and Ms Pryce.
"This case acts as a timely reminder of all those people who may be facing a driving ban and are thinking of passing their points onto others. This is not only unlawful, but as you can see from today's events leads to life-changing consequences."
Deputy Prime Minister Nick Clegg and business secretary Vince Cable were forced to deny suggestions in emails from Pryce to Sunday Times political editor Isabel Oakeshott that they were aware of the scandal before it became public.
Clegg, who narrowly beat Huhne to be elected leader of the Lib Dems, described the former MP as an "effective" and "outstanding" politician.
He added: "Not only was he an outstanding local constituency MP he was also an extremely powerful thinker and indeed a very effective secretary of state."
© Copyright IBTimes 2023. All rights reserved.