Who is Darren Osborne? 'Lone wolf' Finsbury Park Mosque terror suspect named
47-year-old father of four named locally as man accused of driving into Muslims outside London mosque.
The terror suspect accused of driving into a crowd of Muslims outside Finsbury Park Mosque has been named locally as 47-year-old Darren Osborne.
Osborne has been arrested on suspicion of the commission, preparation or instigation of terrorism including murder and attempted murder following the attack as Muslims were leaving the mosque following night prayers. He was not known known to police or Britan's home security service, MI5.
According to reports, Osborne is a married father-of-four who lives in Glyn Rhosyn in Cardiff's Pentwyn.
Police are currently searching a residential address in the area of Cardiff as part of the investigation into the attack.
Osborne was born in Singapore in 1969 and is believed to have grown up in Weston-super-Mare, Somerset. One ex-schoolmate, who attended Broadoak Mathematics and Computing College with Osborne, said he has known the suspect for more than three decades.
Referring to a picture of the suspect taken from the scene, he told Mirror Online: "I went to school with him, I've known him for 35 years, it's 100% him. He lives in Wales, he has four kids and a missus."
On Facebook, a woman claimed she had been at primary school with Osborne. "Anyone from Barrowby remember this nutter???," she wrote. "I went all the way through primary school with this psycho, he was a totally unhinged crazy kid even back then."
Speaking to IBTimes UK, the woman said "nutter pretty much sums it up, when they moved to Weston-super-Mare everyone was relieved."
"Everyone who is on Facebook who was in Barrowby at the time recognises him," she said, adding that he was "just a complete bully".
It was previously revealed that the £80-a-day van which was used in the attack was hired from an industrial estate close to the M4 around 12 miles west of Cardiff. Pontyclun Van Hire said it is "shocked and saddened" that one of its vehicles was used to carry out the terror attack in north London.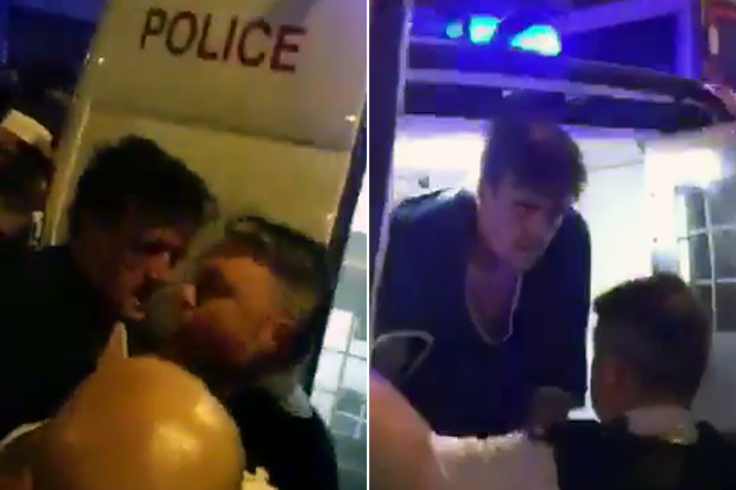 The mother of the suspect told ITV News of her shock at seeing her son being arrested at the scene. When asked if she had any clue about his extremist behaviour, she said she had "none whatsoever".
She added: "I'm not going to defend him, but he's my son and it's a terrible, terrible shock.
"It's not just robbing a bank, it's an atrocity. And at this moment in time, I can't cope with it, I can't. I don't want to say anything more."
Khadijeh Sherizi, who lives next door to Osborne, told the Press Association: "It is definitely him. I saw him on the news and I thought 'oh my God, that is my neighbour'.
"He has been so normal. He was in his kitchen yesterday afternoon singing with his kids. He was the dad of the family. He has kids. He lives next door. He seemed polite and pleasant to me. I just can't believe it."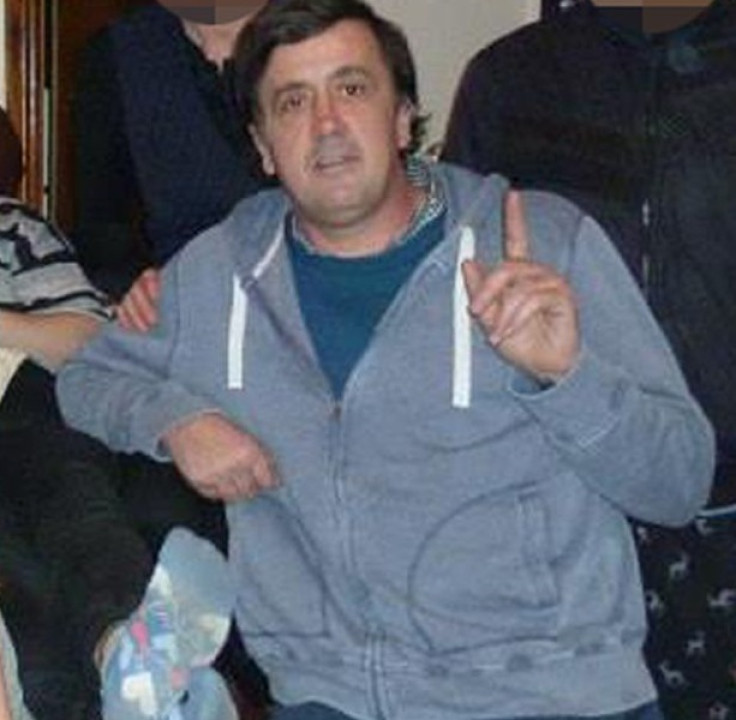 Cardiff Central Labour MP Jo Stevens has issued an appeal for information regarding the suspect after hearing he is from her constituency. Stevens said: "I am appealing to anyone who may have relevant information about the attack to let the police know immediately.
"I am also appealing to everyone who uses social media, to please be aware that prejudicial tweets about the alleged attacker may constitute contempt of court, and could even lead to any prosecution or trial having to be abandoned."
Met Police said at this stage of the investigation, it is believed that the suspect acted alone.
During his arrest, Osborne appeared to wave to an angry crowd while getting placed into the back of a police van. Eyewitnesses reported hearing the suspect shout "I want to kill Muslims" and "kill me" as he was being pinned down by members of the public.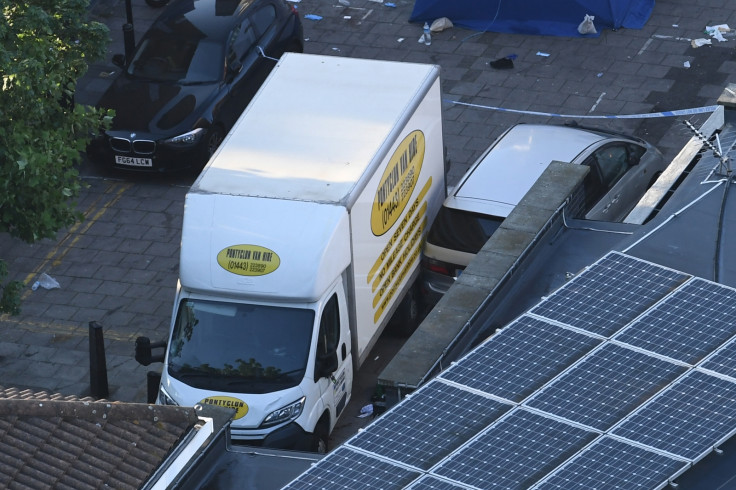 Deputy Assistant Commissioner Neil Basu said: "Our thoughts are with all those affected by the incident at Seven Sisters Road and their families, friends and communities.
"This is being treated as a terrorist incident and is being investigated by the Counter Terrorism Command. The investigation is ongoing and we are working fast to know the full details of how and why this took place.
"All the victims were from the Muslim community and we will be deploying extra police patrols to reassure the public, especially those observing Ramadan.
"We are working hard to protect all communities and the public will see additional officers patrolling across the city and at Muslim places of worship. This was an attack on London and all Londoners. We should all stand together against extremists whatever their cause."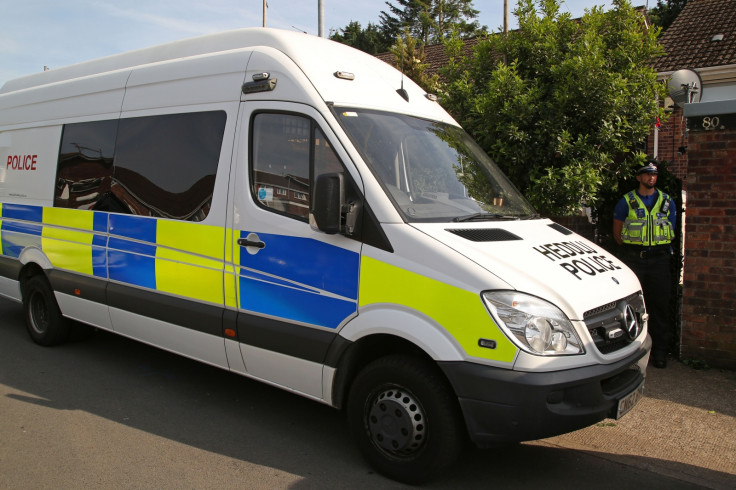 © Copyright IBTimes 2023. All rights reserved.