Usain Bolt has been linked with more than one woman in the past few days after his terrific success at the Rio 2016 Olympics. The Jamaican sprinter, who recently celebrated his 30th birthday on Sunday (21 August), sparked controversy after photos featuring him and a 20-year-old Rio student - Jady Duarte - surfaced online.
The scandalous pictures that showed the Jamaican champion in bed with Duarte soon became internet sensation. While the world needs no introduction to Bolt, the fastest human ever timed, IBTimes UK has compiled a list of things to know about the Brazilian sensation, Duarte.
1. Duarte allegedly has some underworld connections
After Bolt and Duarte's intimate photos surfaced online, reports have emerged establishing a link between the Rio student and notorious drug lord Douglas Donato Pereira (also known as Diná Terror). Apparently Duarte is the widow of the drug kingpin, who was killed during a shootout with the police in March 2016. After his death, she even posted pictures with Pereira on Facebook, declaring her love for him.
2. Duarte and Pereira have two children together
According to a report by Sun, the mysterious lady with the Jamaican runner is a mother of two. According to information obtained from Rio outlet Extra, Duarte has two children from her late husband Pereira.
3. Before getting into bed with Bolt, Duarte didn't know the Olympian
Duarte, who met the famous sprinter at De Bracos Albertas club in Rio, claimed in a report that initially she wasn't aware about his celebrity status. As it turns out, Bolt sent over his staff to get the Brazilian beauty's attention. "He sent security to call me, talk quickly. But at the time I did not even know it was him, because they were like many Jamaicans," she was quoted as saying by Extra.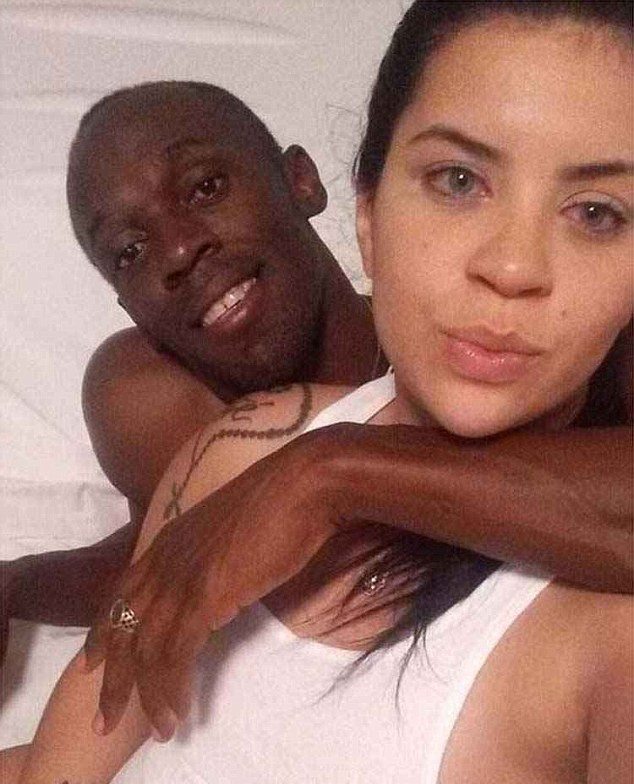 4. The viral pictures were sent by Duarte to a WhatsApp group
The sensational pictures of the Rio student and Bolt were not shared on social media; in fact they made their way online via WhatsApp. According to Duarte, the leaked photos of the two were sent by her to a girl group on the chatting app. "I just sent it to the group of my girlfriends and said 'who only saw the Olympics will know who he is'," she said.
5. Duarte is now a social media star
The Brazilian student is a social media star, now. Her profile boasts some 4369 followers on Instagram and 24,000 plus followers on Twitter. However, both the accounts are currently unverified.