Who is Kara McCullough, the newly crowned Miss USA 2017?
The beauty pageant producers have called McCullough as 'one of the most intelligent contestants in recent memory'.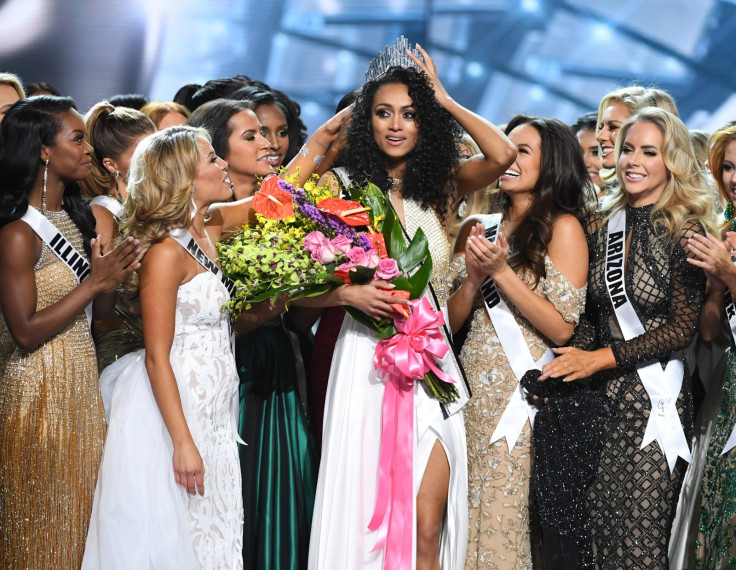 Kara McCullough, Miss District of Columbia USA 2016, was crowned the Miss USA 2017 in a glittering ceremony on Sunday (14 May) at the Mandalay Bay Convention Center in Las Vegas. Though her striking personality, dazzling smile and smart answers won over the judges, there is a lot more about her than meets the eye.
McCullough, 25, is currently working as a scientist at the United States Nuclear Regulatory Commission. She earned her Bachelor of Science degree in chemistry with a concentration in Radiochemistry from South Carolina State University. The official Twitter page of the beauty pageant called the winner as "one of the most intelligent contestants in recent memory."
The newly crowned Miss USA also has a personal community outreach program called Science Exploration for Kids (SE4K) that helps children learn math and science using interactive methods.
McCullough, who impressed the audiences by flaunting her natural curls, was asked during the final question & answer round what she thinks about the affordable health care for all US citizens. Is it a right or a privilege? Her answer, though deemed as controversial, was enough to convince the judges that she is the true successor to the crown.
She answered: "I'm definitely going to say it's a privilege. As a government employee, I'm granted health care. And I see firsthand that for one, to have health care, you need to have jobs, so therefore we need to continue to cultivate this environment so that we're given the opportunities to have health care as well as jobs for all Americans worldwide."
Miss Minnesota Meredith Gould was the first runner-up and Miss New Jersey Chhavi Verg finished as second runner-up in the competition. All three contestants were also asked about their definition of feminism.
"I don't want to call myself a feminist. Women, we are just as equal as men, especially in the workplace," McCullough said.
© Copyright IBTimes 2023. All rights reserved.