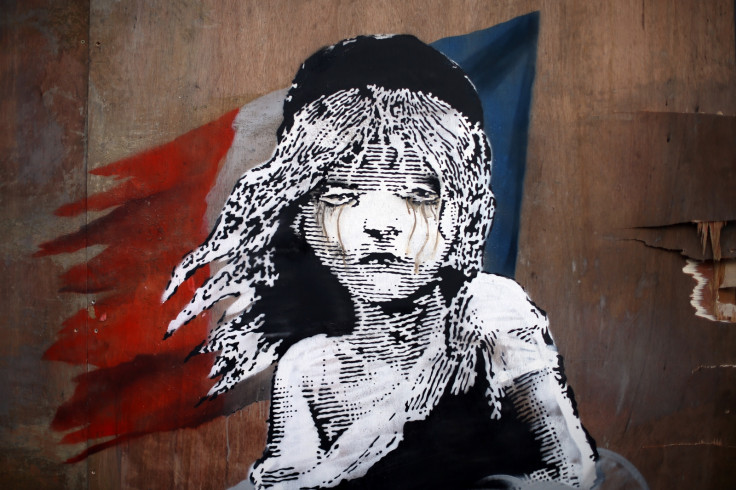 DJ Goldie appears to have revealed the identity of Banksy. The musician referred to Banksy as Robert while talking about the mysterious artist on a recent Distraction Pieces podcast.
"Give me a bubble letter and put it on a T-shirt and write Banksy on it and we're sorted. We can sell it now... No disrespect to Robert, I think he is a brilliant artist. I think he has flipped the world of art over," Goldie, whose real name is Clifford Joseph Price, said as transcribed by The Sun.
"Is it me or did Goldie just out Banksy?" One listener said while another added, "Marketing/publicity stunt for album sales possibly?"
It is speculated that Robert Del Naja, the founding member of band Massive Attack, is the renowned artist Goldie named during the interview.
Del Naja has been accused of being the anonymous artist in the past as graffiti works have appeared near the venues where Massive Attack have performed their gigs.
The Daily Mail in September 2016 published a report that cites the work of investigative journalist Craig Williams, who speculates that the graffiti could be the work of Del Naja or he might be the man leading a team of people linked to Massive Attack.
He said: "But what if Banksy isn't the one person everyone thinks he is. What if Banksy is a group of people who have stencilling different locations both at home and abroad? Such a rich body of work done over a decade, across the globe, may allow for the suggestion."
"A rumour exists from 2010 that his work that went up around North America was his work but were not necessarily painted by him, but rather by a street team that happened to be following the Massive Attack tour."