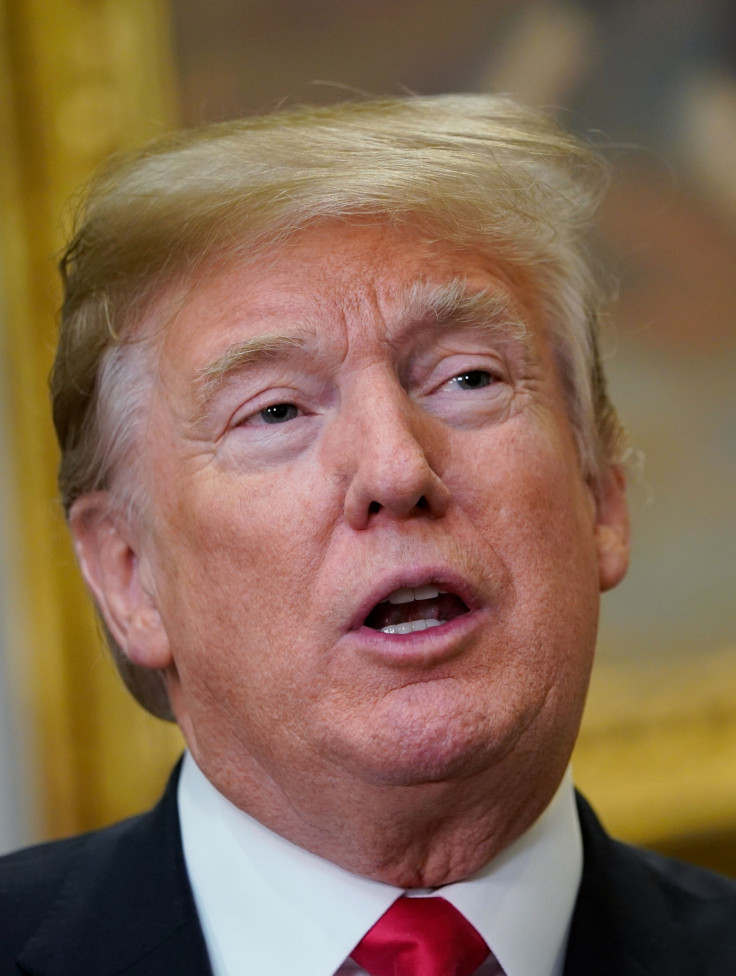 A man in Utah was indicted on Wednesday, 3 January, for allegedly making death threats against US President Donald Trump and others. Travis Luke Dominguez had reportedly used a police tip line to threaten to kill the president when he visited the western state in early December.
A federal grand jury charged with him with 11 counts, including making threats to kill Trump, threatening to kill police officers if they tried to stop him, and using the internet to convey false information in connection with threats to individuals or businesses in Salt Lake County.
Each charge carries a prison term of at least ten years, which means that if convicted, the man could face more than 100 years of jail, The Salt Lake Tribune reported.
The indictment came after the 33-year-old's arrest on Sunday. He was held in nearby South Jordan after he apparently made a death threat on an online police tip line, according to a spokeswoman for the US attorney's office, Melodie Rydalch.
Rydalch said that Dominguez had started making alleged threats using Federal Bureau of Investigation (FBI) and Unified Police Department tip lines from 13 November, which ended on 31 December after his detention.
She added, "Local and federal law enforcement agencies treat all threats seriously. They expend time and resources responding to and investigating them -- as our agencies did in this case. That said, there isn't any evidence that Mr Dominguez travelled to carry out his threats against the President."
The court documents filed against Dominguez stated that on 4 December when the Republican leader visited Utah's Salt Lake City to announce a decision, the accused allegedly called police and told them that he was planning to kill Trump. He is also accused of saying that if anyone tried to stop him, he would execute that person too.
"I'm going to kill the sexist racist homophobic President Trump today. Nothing you can do to save President Trump nor stop me pigs," the threat which he gave to the law enforcement officials read.
Dominguez is expected to appear in federal court with Magistrate Judge Paul Warner on 4 January, Reuters reported.
Meanwhile, it was reported that the man is not a first-time offender. Earlier in 2003, he was convicted of stealing a cell phone and using it multiple times to report false emergencies to 911.
Again in 2004, he was held for charging extra from the customers at the Midvale Taco Bell, where he used to work. During that time he was on probation for the 2003 crime, The Salt Lake Tribune said citing court records.