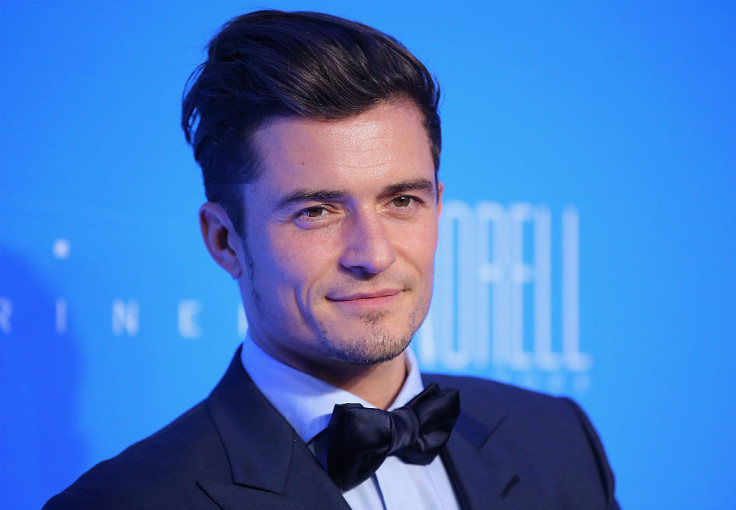 Hollywood actor Orlando Bloom's alleged night rendezvous with Viviana Ross, who served him during his recent visit to London's Chiltern Firehouse hotel, might have cost the waitress her job. Ross, who reportedly spent the night with the actor, was fired for "fraternising with clients" after she was discovered by her manager in Bloom's luxury suite.
But, who is Ross and how did she end up with the Pirates of the Caribbean actor? Here's everything you need to know:
Bloom's sexcapade partner is an aspiring actress
The 21-year-old waitress – who was allegedly found naked in Bloom's room – is an aspiring Irish/Romanian actress. She recently moved from Germany to London in order to pursue a film career.
Before going public about her steamy night with the 40-year-old actor, Ross was trying her luck in action movies – she even starred in an independent project, One Shot earlier in the year. The Dublin-born Ross also has a degree from the Munich Film Academy and is reported to be a polyglot.
Ross was invited by Bloom to his luxury suite
Rumour has it that the brunette beauty was invited by The Lord of the Rings actor to his five-star hotel suite after her Friday night shift. One thing led to another and Bloom is reported to have made the first move back in his suite – then they began kissing.
A close friend of the waitress told The Sun, "There was real electricity between her and Orlando from the moment they saw each other."
"She said it was like fireworks were going off between them. In the room they had a gin and tonic and then started kissing.
"He'd been staying at the hotel for five days and the sexual tension had been building up," Ross' friend said adding, "It was a one-night fling. Neither of them expected anything to come of it."
Hotel manager found Ross naked in Bloom's room next morning
Following the night of passion, the actor – who had been dating pop star Katy Perry – left for an interview as Ross stayed in the bed. She was discovered the next morning by the hotel's general manager, who let himself into Bloom's room to found Ross naked in his bed.
Ross received a text message within an hour informing her she had been fired from her job.
"She was informed her contract had been terminated. She left the hotel and has not been back since," the friend of the waitress said adding that Ross was "hurt" by the dismissal.
The pal also said that the aspiring actress couldn't get Bloom's phone number, "so he won't know what happened to her".
The five-star London hotel – whose client list includes the likes of David Cameron, Kate Moss, David Beckham and Simon Cowell – has refused to comment on the issue.
Ross also declined to talk about the night. "I don't work at the Firehouse anymore and I won't comment on anything that happened there," she was quoted as saying.