ITV's Victoria hinted at some shocking admissions in Sunday night's episode, including that Prince Albert's father died during sex and that his biological father was in fact his Uncle Leopold.
The explosive episode also hinted that Queen Victoria (Jenna Coleman) suffered from postnatal depression after the birth of her son Edward and didn't much care for spending time with her children, preferring the company of her dogs instead.
But the question on viewers' lips was: Who was Prince Albert's real dad?
After Albert's (Tom Hughes) official father Ernest I, Duke of Saxe-Coburg-Saalfeld passed away, the prince consort's Uncle Leopold (David Oakes) told him that he had been a "friend" to his unhappy mother Louise has her marriage to his brother fell apart. This left Albert traumatised and he got drunk before shouting at Leopold and jumping in a horse and carriage back to London.
The rumour that Prince Albert was the love child of Leopold and Louise remains unproven and he is still officially the son of Ernest I along with his older brother Ernest.
Louise, once considered "young, clever and beautiful", married her 33-year-old Kinsman Ernest I after he failed to win the hand of a Russian grand duchess.
The marriage quickly became unhappy because of Ernest's infidelities and the couple separated in 1924 after seven years of marriage.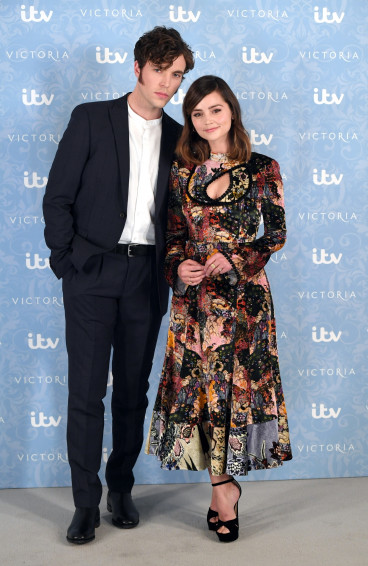 Louise was assigned a new residence as a result of the split at St Wendel in the Principality of Lichtenberg, and was forced to leave her two sons behind. She was known to have had affairs herself.
Biographer Lytton Strachey noted in 1921: "The ducal court was not noted for the strictness of its morals; the Duke was a man of gallantry, and it was rumoured that the Duchess followed her husband's example. There were scandals: one of the Court Chamberlains, a charming and cultivated man of Jewish extraction, was talked of; at last there was a separation, followed by a divorce."
Though Ernest had plenty of extra-marital affairs and fathered at least three illegitimate children, he divorced Louise on the grounds of adultery which could suggest that he was not Albert's real father. The marriage was officially dissolved on 31 March 1826 and Louise went on to secretly marry her former lover the Baron Alexander von Hanstein seven months later before they were discovered, resulting in her losing her sons permanently.
Author David Duff argued that Ernest's brother Leopold may have been Albert's father in 1972 and that Leopold had visited a few months before Albert was born.