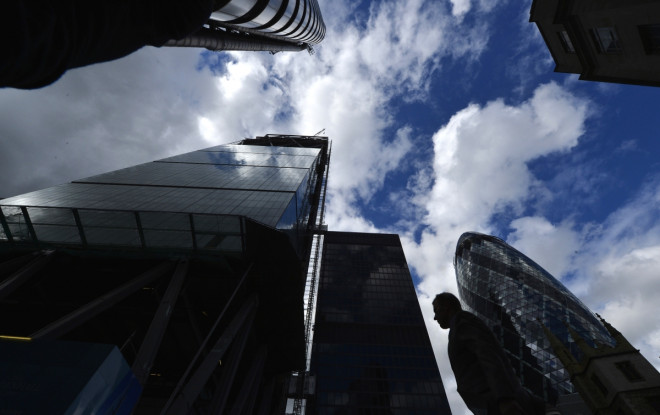 The Financial Conduct Authority revealed that the number of new complaints against financial services firms fell by 15% but as millions of complaints still flood the market, is it really time to celebrate?
Latest FCA data shows that complaints between July and December 2013 fell to 2,479,029, from the 2,911,154 complaints reported in the previous six months, but financial firms and banks are still receiving hundreds of thousands of filings each.
After IBTimes UK highlighted that Barclays is the most complained about financial services firm in Britain, after receiving 309,494 complaints in the second half of last year, the group got in touch to highlight how "any reduction in the number of complaints made by our customers is welcome news, so to see our figures fall by 26% year-on-year is encouraging."
Ashok Vaswani, Chief Executive of Barclays Retail and Business Banking added that: "however, we recognise that we still have a way to go, even one complaint is one too many.
"We take all complaints seriously and endeavour to make sure that along with finding the immediate resolution, we tackle the root cause of the complaint head on to prevent other customers from being affected. Every part of the bank is working to the same goal: to go out of our way to put things right and make our customers' experience seamless."
Barclays highlighted in a statement to IBTimes UK:

Total Barclays complaints excluding PPI are down 30% to 96,439 (H2 2012 137,550, H1 2013 96,897) and complaints including PPI are down 26 % to 317,041 (H2 2012 427,334, H1 2013 381,740)
Banking complaints are down 32% to 82,543 (H2 2012 121,115, H1 2013 81,222)
PPI (General Insurance and Pure Protection) complaints are down 24% to 225,229 (H2 2012 294,814, H1 2013 290,525)
Barclays is also the only bank to publish complaints volumes every three months, twice as often as required by the FCA.
Barclays banking complaints per 1,000 customers have dropped over the past year from 2.92 (H2 12) to 1.94 (H2 13). In 2010 they were 5.6 complaints per thousand customers.
However, again, Barclays as well as a raft of financials, including HSBC, Lloyds, Bank of Scotland and others, still receive millions of complaints in total.
"The news that complaints continue to go down should be viewed with caution," said Steve Edkins, CEO at financial tech firm FusionExperience.
"The pace of change is marginal and still not enough to appease a tougher, more aggressive regulator that abides by the principles of treating customer's fairly.
"As a result, organisations need to focus on remaining a step ahead of the regulator."
Why the Slowdown in Complaints?
The FCA took over from the Office of Fair Trading on 1 April and has pledged to crack down on the £200bn (€243bn, $335bn) consumer credit industry. This ranges from PPI to travel insurance and payday loans to credit cards.
"We anticipate that the slow speed at which financial organisations are improving customer service - in particular in general insurance and retail banking - is likely to cause further issues and result in bigger fines in the future," said Edkins.
"Financial institutions must make better use of growing data sets – both structured and unstructured – to gather a single view of customers and develop Smart Data practices that identify any trends or anomalies which may spark an onslaught of complaints in the future".
Banks and financials have already put away £20bn in PPI compensation alone and are still tussling with a variety of mis-selling scandals, the FCA is investigating the financial services industry over a raft of other issues.
Furthermore, customers who want to complain about potential mis-sold PPI and credit card protection policies have to do it by an enforced deadline. Naturally, this would lead to a drop.
"The fact that consumer complaints have dropped by 15% is great news for the financial services sector, but that's only part of the story," said Paul Clark, CEO of Charter UK, the complaints management software provider.
"Overall PPI complaints actually dropped by more than a fifth (22%) compared to the first half of 2013, and business-as-usual complaints have fallen by nearly a quarter (23%) since the second half of 2012.
"We have long been saying that PPI was skewing the figures and hiding the real progress that banks have been making to take customer feedback into the heart of their business and drive service improvements accordingly. Now that the dead hand of PPI is fading, we can now see clear evidence of the banks' drive to win back consumer trust."
On top of that, the FCA just launched the now infamous review into the insurance industry's zombie fund sector which hinges on customers not knowing that they may have been 'exploited.' The regulator will be looking into whether policy holders were moved onto platforms that wouldn't benefit their position but would certainly bolster the firm's position.
Complaints overall may have dropped by 15% over the last six months of 2013 but with two and a half million new complaints flooding the market during this period – should it be really seen as turning point for financial services?