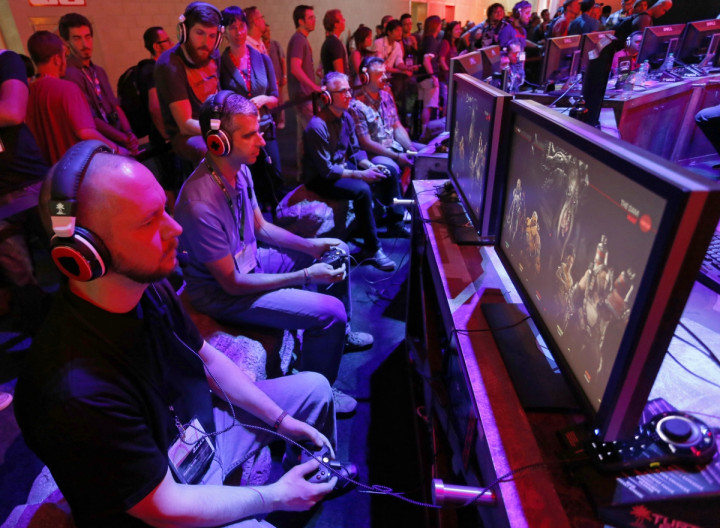 The summer months are traditionally a time when thousands of graduates are competing for a place on a corporate graduate scheme. The popularity of such programmes is unsurprising, offering graduates the chance to start their careers in a secure, well-paid role with an abundance of training and professional development opportunities.
Such positions are considered gold-dust in an increasingly competitive jobs market. In the UK alone, 38% of the population is now a graduate – up from 17% in 1992, says the UK Office for National Statistics).
Graduates who fail to gain a position on a corporate scheme can be left with no choice but to start in a role for which a higher educational background is not usually required. The proportion of recent graduates working in such jobs was 47% in 2013, up sharply from 39% before the financial crisis struck.
With hundreds of applications for each position, it is a challenge for companies to identify genuine raw talent. So how do employers find the best graduates with the potential to become the business leaders of the future?
In today's market the old "recruitment 1.0" hand-sift CV approach just doesn't cut it anymore.
What is Game Science?
I believe that game science including simulations - putting people into a realistic synthetic environment to allow them to experience real-life challenges - can offer significant value to candidate attraction and assessment phases of recruitment.
It allows organisations to seek more engaged candidates and tap into a massive pool of skilled and tech-savvy Gen Y candidates. The question is now how can we successfully shape these game-based strategies to fully leverage the benefits for recruitment?
Simulations are already used in some of the world's biggest companies to help engage and educate employees.
The IT staff in your organisation may well have benefited from simulations, which can be used to demonstrate the business impact of IT best practices such as the IT Infrastructure Library (ITIL). The simulation takes the form of a series of rounds, with participants challenged to overcome an IT issue and improve related processes, with a view to improving overall operational maturity and ultimately business profitability.
Simulations are also used to engage and educate employees around topics such as project and portfolio management, security and risk, business continuity and more.
Such simulations are now being used in the graduate assessment process. At G2G3 we have facilitated a very successful business simulation for the graduate recruitment programme at Capita plc. In designing the simulation we wanted to give participants the opportunity to work together to manage a set of business workstreams, evolve processes and improve overall profitability.
Objectives
The objective of the simulation is to effectively manage a portfolio of businesses by working within agreed service level agreements and ensuring all key workstreams are fully operational. The simulation is played in rounds and includes a period of review and reflection.
Each participant is given a role to play and between them, they have to work together to identify service failures and recovery strategies.
By asking candidates to participate in an experiential learning simulation, HR personnel have the opportunity to assess key skills such as communication, decision making, coping under pressure and leadership. Participants can also be judged on whether their approach fits with an organisation's specific corporate values.
From the perspective of the candidate, they have the opportunity to showcase their people skills and capabilities in a way in which generic testing and CV screening simply cannot.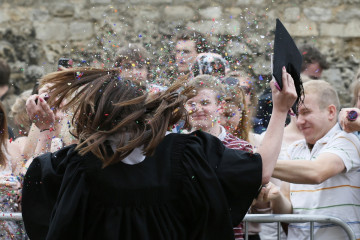 Furthermore, an employer using innovative game-based techniques in the recruitment process can help create a unique selling point as being the employer of choice.
The effectiveness and success of the simulation lies in the quality of the hired candidate and the positive impact it has on the overall candidate experience. Regardless of whether candidates were successful or not, the feedback on their experience of the simulation has been incredibly positive. They felt they had an opportunity to gain a real life insight into Capita and what it takes to be part of a complex organisation.
A survey of receiving hiring managers has shown that within their first quarter of working for the business, all of the 2013 graduates performed over and above expectations and were making a positive impact to the business.
I fully expect game science to become a standard feature of future recruitment processes, and not just for graduates. It can also be an integral HR tool for talent management, staff induction and training, as well as compliance and governance.
The reason game science will grow in significance is that for young people coming into the workplace for the first time, technology is second nature. They have grown up with smart phones, tablets and a penchant for video games.
Corporations need to evolve to meet the characteristics of this generation, and this includes how the workforce is trained, educated and motivated. It is only natural that this culture is present at the recruitment stage. The use of game elements will not only allow your company to select the most suitable candidate, it will also attract the brightest, most innovative people wanting to work for a progressive business.
Mark Sutherland is the CEO of G2G3. The company uses creative game science to deliver solutions that engage, educate and enable people towards better business outcomes.