WWE Monday Night Raw: The Undertaker and Shawn Michaels' appearance date confirmed
The Deadman made his WWE return on the 900th episode of SmackDown Live on 15 November.
Fans of the WWE universe are in for a treat as two legends of the game – The Undertaker and Shawn Michaels – are set to make an appearance on 9 January in the upcoming episode of Monday Night Raw, scheduled to take place in New Orleans.
According to the Wrestling Observer, the duo's appearance on the show could be used to build a hype for Royal Rumble, which takes place at the Alamodome in San Antonio, Texas, on 29 January.
It was certain that the Deadman would soon be making another appearance as he had earlier said that he will no longer be defined by WrestleMania when he made his return following a hip surgery on the 900th episode of SmackDown Live on 15 November. Back then he had said that he was "back taking souls and digging holes".
Meanwhile, the Heartbreak Kid's appearance in the upcoming episode of Raw further fuelled rumours about his return to active wrestling. Rumours about Michaels' possible return to the squared circle have not stopped ever since the 51-year-old announced his retirement from active wrestling in 2010. Added to this, Royal Rumble takes place at Michaels' hometown of San Antonio and the pay-per-view event (PPV) is just three weeks away from his scheduled appearance on Raw. Michaels is currently working for WWE as a coach in Orlando, Florida.
As of now, it is unclear what Michaels' appearance means for Royal Rumble. Michaels' had last fought The Undertaker at WrestleMania 32, which the former lost.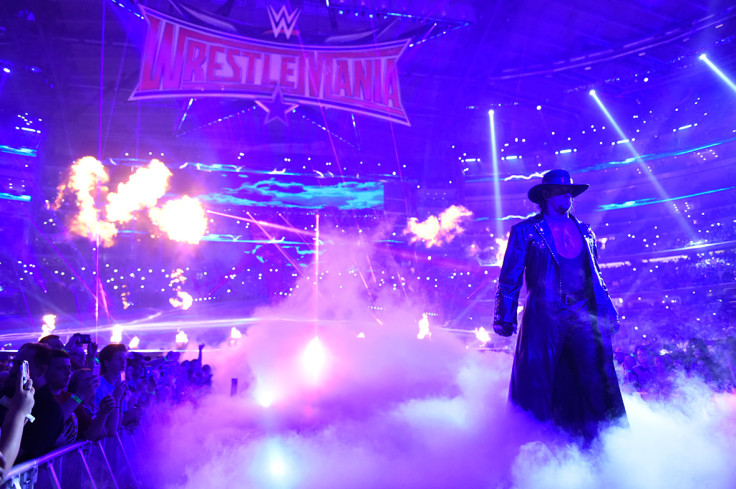 © Copyright IBTimes 2023. All rights reserved.