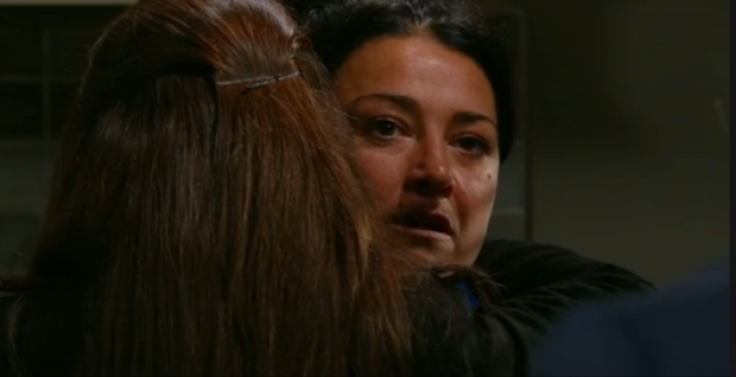 When it comes to folk of the 'Dales, never trust the ones that get too friendly. So when dangerous murderer Emma Barton begins moving in on Moira Dingle, the latter had better watch her back.
With her wicked ways, Barton is suddenly super keen on her potential victim, but what exactly is her game plan this time?
It all begins when Emma pays a visit to James's grave – following the inquest where she lied about him being depressed and suicidal – and she encounters Harriet who attempts to console her and claim that his death wasn't her fault (if only she knew).
After this, Emma heads to the farm where she hugs a stunned Moira, and assures her that James didn't kill himself because of her.
And while some viewers may argue that Emma's uncharacteristically kind gesture may have been a one-off genuine action, this type of behaviour towards Moira becomes a typical thing over the next few episodes. We wonder what she's got stored up her blood-stained sleeve...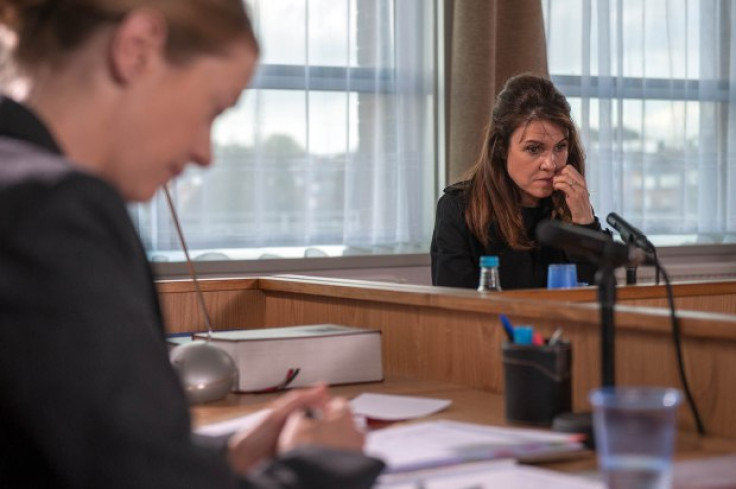 It all leads to an explosive showdown with Cain as he suspects the female killer is up to no good, but as Moira appreciates her new friendship with Emma and defends her, will she be sorry later on? It certainly seems likely as far as Emmerdale storylines go.
At this point, viewers know that Emma was responsible for James' death after she pushed him from a bridge and sent him falling to his death onto oncoming traffic. Now, everyone in the 'Dales is set to believe that he took his own life upon her statement at the inquest.
As Emma has got away with murder – literally – for now, will she eventually crack during her newfound bond with Moira, or will the latter be the first one to suss her out?
Emmerdale continues tonight (25 November) at 7pm on ITV.