A 58-year-old man has spoken about his infatuation with a £2,000 ($2,700) sex doll, which he has brought into the family home.
Incredibly, his wife of 36 years says she is more than happy for him to romp with the sexy cyborg four nights a week and take it on romantic dates at local restaurants.
Californian James, 58, purchased his latex lover April a couple of years ago when his wife Tine was busy caring for her sick mother. Now he cannot get enough of his expensive erotic hardware
He said: "Every guy has in his head the perfect girl and this is what I see when I look in the mirror and see this look. Most manufacturers make them look something in the region of 20 years old. For a man of my age it's a fantasy because I will never be a Brad Pitt or something like that.
"When I take April out it's usually to a hamburger place where we can stop and get a bite to eat, a lot of people don't even notice she is not a breathing person.
"We usually have sex two to three, sometimes four, nights a week routinely. It's amazingly like having sex with a real woman, the biggest difference is whatever position you want them in you have to put them in, as they will not get there on their own.
"Doggy style is not a problem because their backs flex, you put it in whatever position you want. Every guy knows what it is like to slap a woman on the butt and this is not unlike the real thing."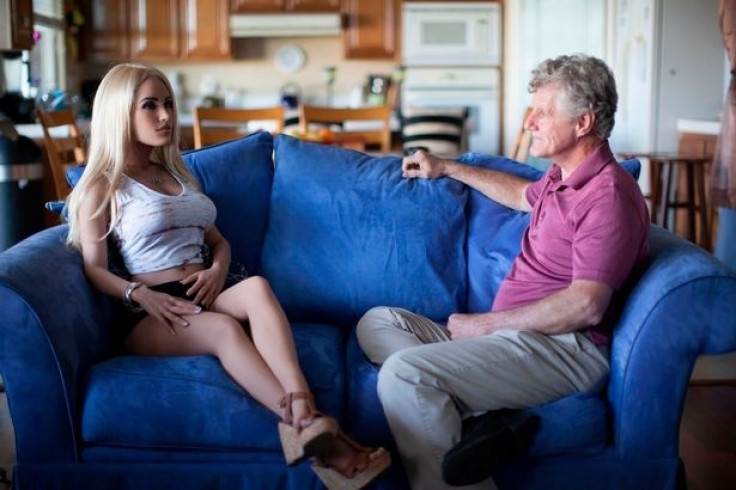 James was speaking as part of an upcoming Channel 4 documentary The Sex Robots are Coming, which explores the increasing prevalence of high-end sex dolls and their robotic cousins.
The engineer is saving up so he can purchase an £8,000 Harmony sex robot, which responds to human touch with noises and facial expressions, and can even hold a basic conversation with the end user.
But, although his wife Tine initially struggled the other "woman" in James's life, she has now grown accustomed to the time he spends going out with April, not to mention copulating with her.
Tine said: "If he really wanted to he could have gone out and found someone else but he didn't do that, he was true to me."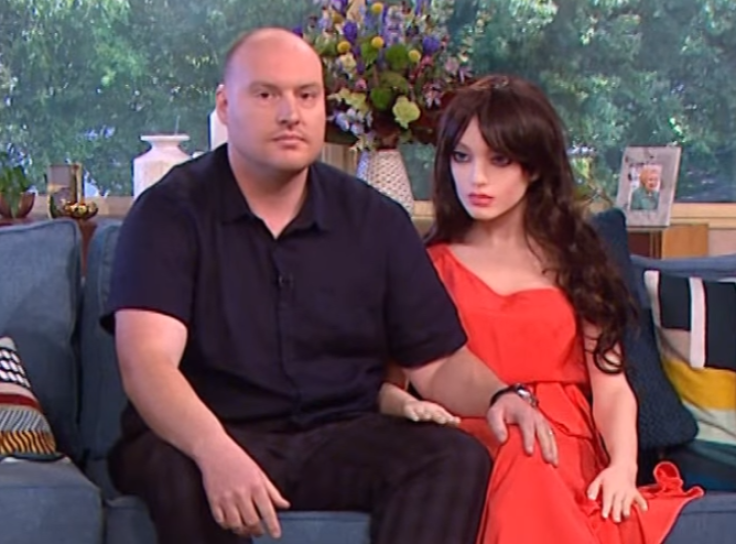 For James, having a sex doll or sex robot is actually about much more than sex. He has an emotional bond with April too.
"What you find more pleasure from in the long run is looking after them, dressing them, putting on their makeup and interacting with them. I feel deeply for her, more deeply than I had ever imagined," he said.
"Most doll owners although they do go into with the doll as a sex toy they find they do do develop a relationship with it. If I had to choose between April and my wife I honestly don't know what I would do."