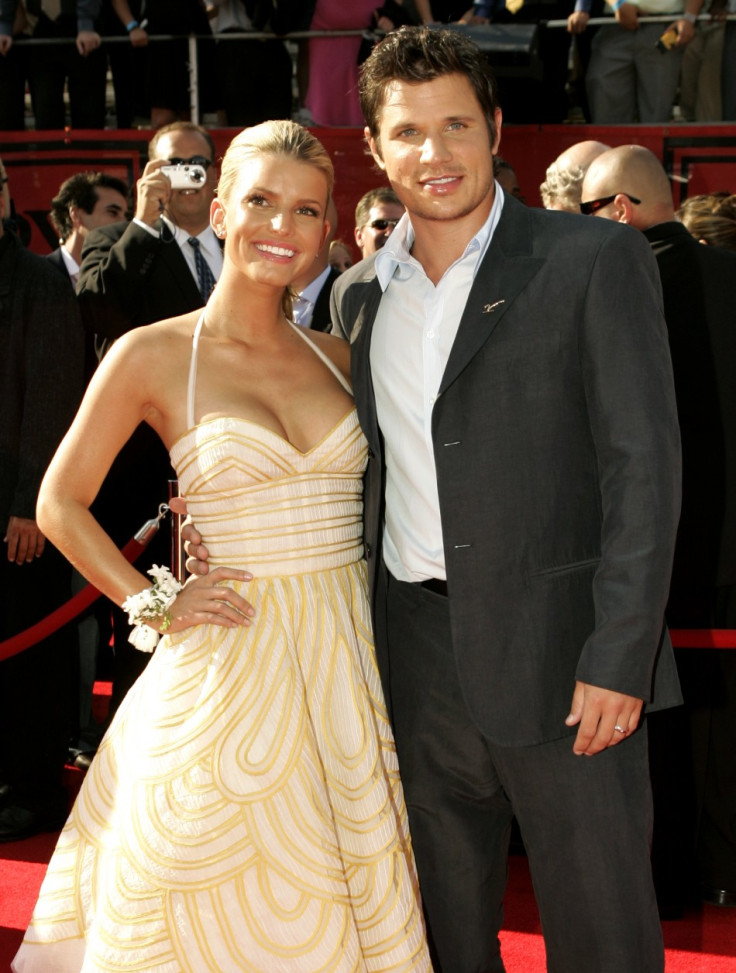 They were one of the first television reality stars before Kim Kardashian's day, but Jessica Simpson and Nick Lachey's documented marriage on MTV show Newlyweds ended in tears.
It has been over a decade since the final season aired in Spring 2005, and one of the series producers has finally spoken out about the reasoning behind Simpson and Lachey's shock divorce.
Sue Kolinksy opened up to Complex about the "rocky" matrimony along with working on the show, and how cracks were forming in the couple's relationship through the filming of season three.
She said: '"You could feel there was tension between [Nick and Jessica]. They were very different people. He was a blue collar guy; he was frugal, and she had excessive taste.
"In the end they weren't suited for each other. The only thing they really had in common was their music. She was really young; I think he's seven years older than her. He wanted a family, and her father thought maybe she was too young. Her father was very involved in her life," she added.
Kolinsky also admitted that she "had no idea who Jessica was" before being assigned to the show, and that MTV had hoped to capitalise on the success of domestic reality series' such as The Osbournes - which was a brand new format at the time.
Simpson and fellow singer Lachey were introduced by their shared manager at a Christmas event in December 1998, and began dating after meeting again at a Teen People event in January 1999. They broke up once before getting back together and becoming engaged in February 2002 - marrying on 26 October 2002 in Austin, Texas.
Their show subsequently debuted in August 2003 after less than a year of married life together without the cameras. Newlyweds was originally devised in 1994 and intended for Michael Jackson and Lisa Marie Presley, but the couple decided not to continue with the project after the start of pre-production.
It was Simpson's father Joe who revisited the idea eight years later, pitching it to MTV as a show about his daughter and new son-in-law.
The show's third season hit TV screens in March 2005 but the couple had filed for divorce just months later in December.
Newlyweds painted a "dumb blonde" persona of Simpson, with her most famous moment being her "chicken by the sea" comment when she couldn't fathom how a tin of tuna could be given that name.
Kolinsky said of the gaffe: "There were times when we were like, 'Hm, does she really not know what this means?' I truly believe the whole 'chicken & fish' situation was accurate. She really did not know."
Despite her portrayal as an air-head, Simpson is laughing all the way to the bank as she has sold over 30m albums worldwide. Aside from her musical pursuits, she launched a fashion range called The Jessica Simpson Collection in 2005 - and the brand has gone on to earn over $1bn in revenue. It is regarded as one of the most successful celebrity founded brands ever.
She has been married to former American football tight end Eric Johnson since 2014 and the couple have two children together, while Lachey married television presenter Vanessa Minnillo in 2011 and they have three children.