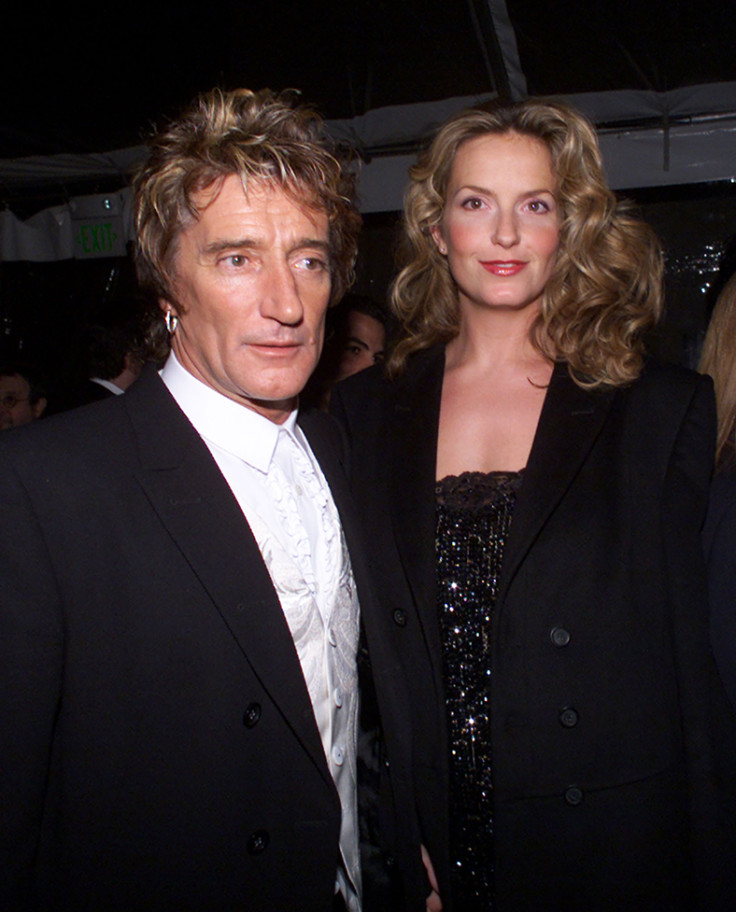 Rod Stewart might appear to be an easy-going man in the public. But, at home, the 73-year-old singer is a completely different person who uses strict parenting skills to raise his children.
Penny Lancaster, who married Stewart in 2007 after meeting him in 1999, revealed how her husband disciplines his children by punishing them in the most bizarre ways he can think off.
Lancaster said Stewart puts dog poo under the car seats of his daughters - Kimberly, 38, and Ruby, 30 - if they don't attend to the mess their dogs make inside the house.
"If the girls bring their dogs into the house and they don't clean up after them, he has been known to put the poo under their car seats," the 46-year-old was quoted as saying by Daily Mail. "Rod obsesses about keeping the house in order."
She also revealed Stewart locks the Xbox room of his sons - Alastair, 12, and Aiden, 6 – when they're rude.
"The boys have an Xbox room on which he has put a lock and a cardboard sign which will say things like, 'No entry. You left the lights on' or 'You've been rude to Mummy'," she said.
While Stewart is a little strict with his children, Lancaster said he is a "traditional man" who loves spending time with his family.
"It's true he absolutely loves glamour and he hasn't got a conventional job, but performing aside, he's happiest at home with his kids around him, or lounging in front of the fire watching a war documentary like D-Day Remembered," she said.
She added, "We have a wonderful lifestyle. We have a private chef who cooks for us three times a week. Rod always dresses for dinner – even if I just want to wear tracksuit bottoms, he dresses up."
Lancaster also revealed the reason they are together since 1999. She said they have been together for so long because she met him at a time when he was past his sex, drugs and rock 'n' roll days. Lancaster and Rod met each other when they were 28 and 57 years old, respectively.