Why were Amal and George Clooney handing out headphones to flight passengers?
Power couple, who became parents in June, make thoughtful gesture to other fliers.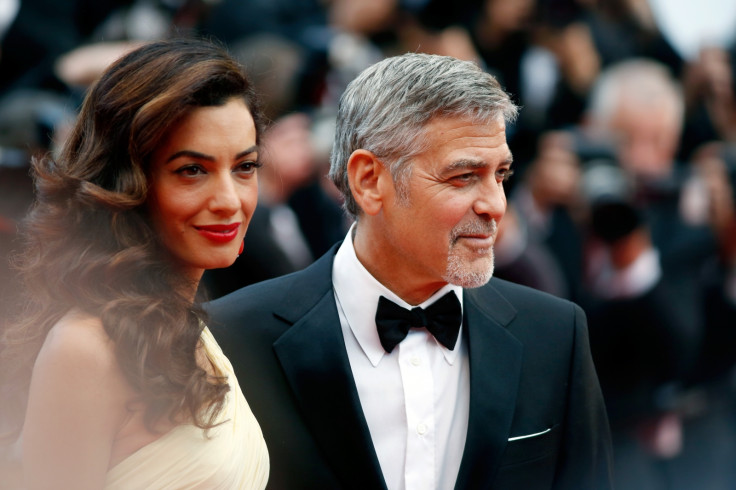 George Clooney and Amal Clooney handed out personalised headphones to fellow passengers aboard a London-bound flight to prevent any problems if their twins started crying.
The power couple passed out noise-cancelling headphones to the other passengers along with a note apologising for the twins in advance, according to reports.
According to US media outlet Page Six: "On a trip home to the UK with his [George's] twins, [he] gave all the first-class passengers noise-cancelling headphones."
The devices had the logo of the actor's Casamigos Tequila and the gesture was accompanied by a note which read "apologising ahead of time".
George, 56, and Amal, 39, who got married in 2014, became proud parents to twins Ella and Alexander in June.
While promoting his latest film Suburbicon, Clooney spoke about the highs and lows of fatherhood.
"Three days ago, my children started on what we would call solid food. How that goes in as a carrot and how that comes out the way it comes out is shocking. I don't know what's going from here to here. What happens?" he joked.
The Ocean's Eleven actor, known as a prankster on film sets, admitted that he would be passing on some of his top tricks to his son.
"I'm already trying to teach my children dirty tricks," he told People magazine. "Like the peanut butter on the tennis shoe move. You walk into a party with peanut butter on your tennis shoe, and you look around and ask anybody if it smells like crap, and then you reach down and you taste the peanut butter off your shoe with your finger. That will really throw people up. That's a rough one."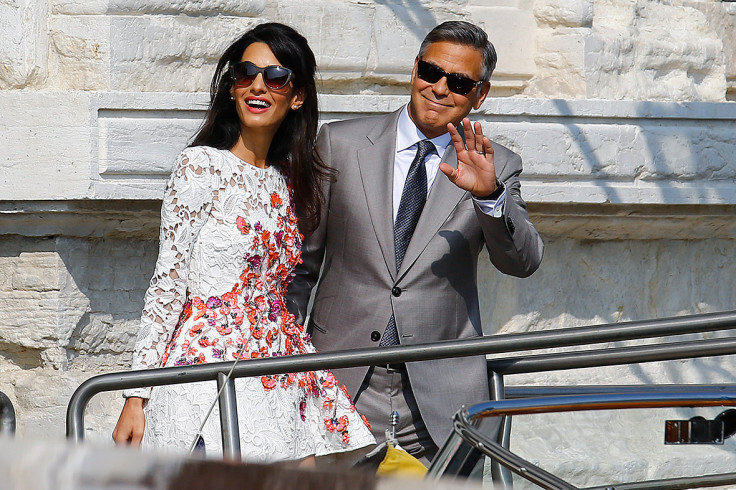 He has also spoken about how he wants to make sure his children grow up to be "decent human beings".
"Just because you happen to have been born into a sort of lucky situation in many ways, certainly not into poverty and into some place of luxury, you want to make sure they're empathetic and compassionate," he explained.
"That they learn all the things I was taught as a young man about how we're only successful as a country as the people who are least successful."