Video footage has been released that shows the heartwarming moment face transplant patient Andy Sandness met Lilly Ross, the woman who had donated her dead husband's face.

Calen "Rudy" Ross was Lilly's high-school sweetheart, husband and father to her son, Leonard. When he took his own life in 2016 while she was eight months pregnant, Lilly agreed to donate his face to someone who needed a transplant. That someone was Sandness.

The 32-year-old man from Wyoming underwent 56 hours of surgery in June 2016, where he received Ross's cheeks, mouth, lips, jaw, chin and even teeth.

"I wanted to show you that your gift will not be wasted," Sandness told Ross upon meeting her and her son, at the same Clinic he had undergone the transplant in Rochester, Minnesota.
Ross considers that after everything that has happened, Sandness, "is pretty much family". The young man said that it was a, "relief to finally get to know Lilly and Leonard".
"Meeting Andy has finally given me closure," Lilly said with great emotion.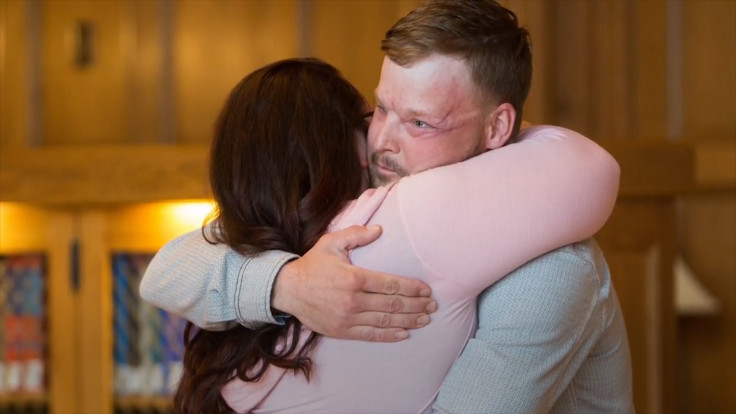 She is hopeful that her son will grow up to meet Andy and the other recipients of Rudy's body and be proud of what his father did. The young women agreed to donate several of her late husband's organs, including his lungs, kidneys to patients.
In 2006, Sandness attempted suicide with a shot to the head which left him with serious injuries. His facial disfigurement was so severe that Sandness gradually grew ashamed, and became almost a recluse. He spent most of his time hiding from other people, and was afraid he might scare children if he ever went out.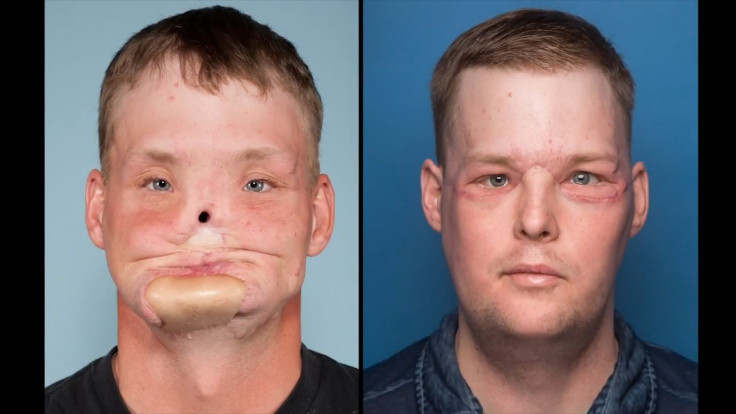 Since Lilly agreed to donate her husband's face to Sandness, the two have been communicating via email. Ross initially sent him a picture of the late Rudy, in hunting gear, saying how much he loved hunting, fishing and his dog. Sandness wrote back, "[I] told them he's still going to continue to love hunting, fishing and dogs through me".
Since receiving the transplant, Sandness's life has changed considerably. He claims to now enjoy going out, has received a promotion at work and has begun dating. "Now I'm just really spreading my wings and doing the things I missed out on – going out to restaurants and eating, going dancing," he said.